How QR Code Asset Management Will Transform Your Operations
How QR Code Asset Management Will Transform Your Operations
QR codes may be small in size but they can be mighty in power. QR code stands for a 'Quick Response Code' and takes the form of a two-dimensional type of barcode that encodes alphanumeric information such as web page URLs, text, and contact information. Their simplicity and ease of use are making QR codes a popular choice for asset management. Plus, QR code tags are some of the most resistant asset tags on the market. Discover more about how QR code asset management could transform your operations.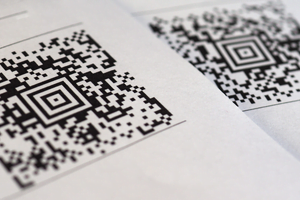 What is QR Code Asset Management?
QR code asset management is simply using QR codes to track your assets. By attaching QR codes to your physical assets and registering them in an online asset register you can view all the information associated with your assets from almost anywhere. This increases asset visibility and can help to prevent asset downtime.
Most software is web-based and is accompanied by a mobile application to make recording and tracking assets seamless. Although most smartphones can read QR codes these days, it's not enough to just download a generic scanning application and expect it to work well for asset tracking. These codes are created using an online generator that produces a pattern of black white pixels, every module (black or white unit block) or a string of modules either represents data or a function. These patterns can be scanned using either a handheld scanner or even your smartphone. But, it's important to note that it is far from ideal to generate QR codes from free sites if you want to use them for asset tracking. For an effective asset and inventory tracking system with QR codes, you need a quality software program and app to do the job.

The Benefits of QR Code Asset Management
QR code asset management can be transformative for your operations. Read on to discover how:

Quick and Easy Inventory Management
One of the great features of QR code is that these patterns can be scanned using either a handheld scanner or even your smartphone. Almost everyone has their own personal QR scanning device in their pocket. This makes using QR codes ideal for asset tracking and can simplify the entire process. With mobile inventory asset management your team can record and scan assets on the go. Any changes can be recorded as they happen simply by scanning a QR code with a smartphone or reader, reducing the risk of lost assets.

Cheap and Simple Production
Due to their simplicity, QR codes are cheap to produce and due to their 2D nature they can be printed on a range of materials. Compared to a barcode, a QR code can store more information in a smaller area of space. This provides a discrete but effective tracking solution that can be easily hidden out of sight on assets that have limited real-estate space.
Significant delays and inefficiencies happen when an asset tag is no longer scannable due to wear and tear. The great thing about QR tags is that this is rarely an issue. QR tags are a very resilient type of asset tag due to their in-built error correction so that even if they experience serious damage they're still scannable
itemit offers both vinyl QR code stickers and anodised aluminium QR tags and come in various sizes, ranging from 15 to 23 millimetres. Our anodised aluminium tags have been developed to be exceptionally durable, so if your tagged assets are going to be subject to extreme or hazardous conditions then this type of QR tag might be the right one for you.

itemit's QR Code Asset Management
Using QR codes for asset management can provide a real-time snapshot of where your assets are and how they are behaving. QR codes are one of the best ways to track assets in the field. They give staff a quick, convenient, and affordable way to monitor assets and inventory. All it takes is a mobile phone camera with very little set-up to accurately track assets.
To find out more about how itemit's QR code asset management can help you track your assets, you can contact the team at team@itemit.com. You can also fill in the form below to start your own 14-day free trial.
Asset Management Software
Choose a better way to track your assets
Start your free 14-day trial now
Instant access. No credit card details required.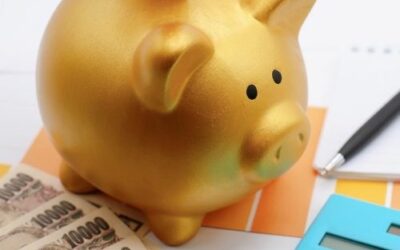 Want to streamline your asset tracking? Read this article to learn how using the right software and asset tracking solutions can help!
read more