How Does A Fixed Asset Register Work?
How Does A Fixed Asset Register Work?
A fixed asset register should be the most robust and complete record of your assets. It needs to be comprehensive, up-to-date, and contain all necessary, relevant and critical asset data.
Your fixed asset register will contain all of your company's fixed assets. These are the assets you can't easily convert into cash and that you use on a more permanent basis, such as IT assets including laptops.
Then, your fixed asset register will also include critical data, such as who is responsible for which assets, where they are, how they're being used and their current values.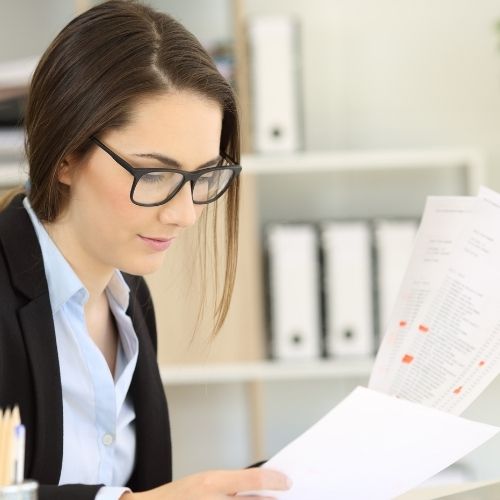 How Do You Log Your Assets?
Logging your assets should be simple as it's half the asset tracking battle. A fixed asset register works by showing you a log of what your business owns primarily. Not knowing what you own creates risks such as ghost and zombie assets. Then, these risks can translate into lost costs and fines.
If you're using a spreadsheet for your fixed asset register, auditing will be a lot more difficult and ghost and zombie assets are almost guaranteed. Fundamentally, using only a spreadsheet creates a constantly out of date asset workflow.
Therefore, you should add your assets to a dedicated fixed asset management software. Then, you can have the benefits of a spreadsheet through the ability to export your entire asset register or subsets based on location, owner and/or asset type.

How Does A Fixed Asset Register Save You Time & Money?
How does all of this save you time and money? First of all, a clear log of what you own reduces risks, but it also makes it more difficult to lose assets or purchase duplicates.
Then, the data you add to your assets also saves you money. Part of fixed asset management is lifecycle management. A lot of these operations aren't physically possible to commence and log in a spreadsheet, so you need a streamlined fixed asset register software.
Using your fixed asset software as check in check out software and maintenance software saves you money as you can monitor asset usage and ensure your assets are running smoothly. This helps you extend your assets' useful life meaning replacement purchases become more infrequent.
Then, the time-saving benefits come with the ability to use an app and web portal with these features integrated in a way that's easy to use and user friendly. Don't forget, time-saving benefits also save your business money as you have time to perform more.

Automating Your Asset Tracking Operations With Software
Automating your fixed asset register is essential. Making changes to asset data when you have the assets in front of you entirely changes the way fixed asset management works. 
In the past, if you noticed an asset fault, you would need to make a note of the fault and send it on to your fixed asset manager who would then log it onto the system. 
There are multiple potential gaps in this system, and this is only for reporting an issue. Imagine the number of changes an asset goes through every day and trying to keep them logged and up to date.
Using a fixed asset tracking app and fixed asset tags revolutionises this process. Now, the way you report an asset fault is simple. Scan the tag, report the issue. It's finished in three clicks and your administrators get an email notifying them of the fault, and your fixed asset register is updated automatically with this data.

itemit's Fixed Asset Management Software
itemit's features make it the best fixed asset management software out there. With the ability to mix and match tracking technologies, including GPS, RFID, QR codes and barcodes, you can create the most accurate, automated, and up-to-date fixed asset register possible.
As itemit is scalable and shareable, you can also reduce the asset tracking load and create a much larger benefit for your company. This is because, with more users, more people can use the system for different things and contribute to an overall, accurate fixed asset register.
In other words, somebody on-site can perform maintenance checks, report issues, and update asset location data. All of this is tidily logged in itemit and visible and exportable as a fixed, IT asset, or general asset register.
itemit is customisable and makes asset tracking quick, simple and effective. To find out more about how itemit can help your business, you can contact the team at team@itemit.com. You can also fill in the form below to start your 14-day free trial.
Choose a better way to track your assets
Start your free 14-day trial now
Instant access. No credit card details required.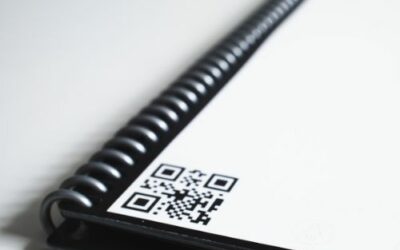 QR codes may be small in size but can be incredibly transformative to your operations. Discover why you should consider QR codes for your asset management.
read more