How Does a Fixed Asset Register Help Your Business?
How Does a Fixed Asset Register Help Your Business?
In the past two decades, technology has advanced by leaps and bounds, influencing and affecting all circles of life. It comes as no surprise that trade and transit have been riding the crest of the wave-after all, it is demand that drives supply.
The taxing task of noting and recording details of a business's fixed assets has always been a spanner in the works of smooth business function. Even double checking each detail of a recorded asset does not warrant it from being completely free from slip-ups. The need for an accurate and reliable means to store asset data materialised in the form of a software solution: the fixed asset register.
In this blog, we'll discuss how you can use a fixed asset register to place your business in the catbird seat, giving it an edge compared to market competitors.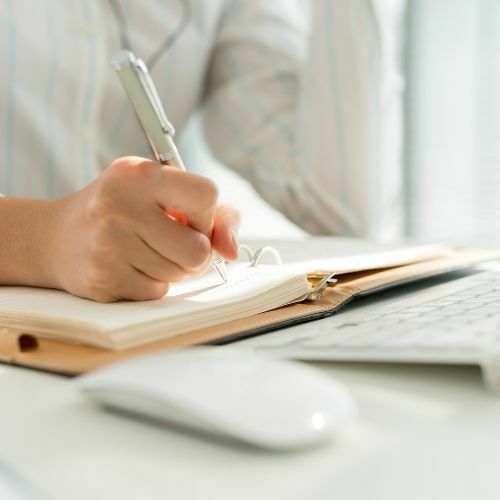 1. Helps You Track Assets Efficiently
Recording the ID, valuation, purchase date and other details for each asset manually can be quite a lengthy task. What's even more daunting is the task of updating each asset's data individually by hand. In fact, rough estimates state that it's quite common to spend nearly 80% of your time simply collecting, cleaning, and organising data.
Luckily, a fixed asset register shrinks the workload by a considerable amount. Rather than employing conventional methods of asset tracking, you can use itemit's powerful features to save time. Features such as scanning asset tags to automatically access assets stored details can then be used to update data with just a few, simple screen taps.
Equipped with the capability to track asset locations, itemit's fixed asset register can help your business prevent asset misplacement. This makes use of GPS location tracking, which, bundled with other asset tracking features help minimise the raw work of tracking and storing asset details. You can use this feature to save loads of time that would otherwise have been spent just searching for misplaced assets.

2. Helps Manage Asset Finances Easily
Running a business requires both vigilance and dedication. Only by keeping a tight check on the changing values of assets can you micro-manage and improve the efficiency of your fixed assets. Having said that, the detailed analysis does come at the expense of taking more time, and time is a very precious commodity.
However, what if we told you that it was possible to have a detailed analysis ready at hand, requiring nearly no time investment?
Though it may sound hard to believe, an asset register can track the annual depreciation of your assets with merely the tap of a screen. Available on mobile, itemit's software solution provides such powerful tools to strengthen your business position in the market.
Need a graph? Or perhaps a pie chart? How about a report? itemit's got you covered. Providing support for all types of different exports, it's simpler than ever to understand trends using itemit's fixed asset register.

3. Improves Decision Making
From board meetings to understanding a business's survivability, business evaluations are used throughout the business process. Measures such as liquidity and the fixed-asset turnover ratio are all used to put a figure on vague business terms. 
Using a fixed asset register cuts down the error and the time taken in computing these calculations, leading to faster decision making. Sometimes, business valuations can even take up to 2 weeks!

4. Helps you Make Insightful Predictions
The usage of an asset register can be broadly categorised into two specific groups. It is either used to track and comprehend a business's current position, fixed assets, and present value or on the other hand, the asset register may be used to graphs trends to help make plans and goals "future-proof", i.e. prevent the assets from losing meaningful value in future objectives.
From estimating the repairs and maintenance costs of fixed assets to predicting future capital investment in assets, itemit's fixed asset register has it all. 
Accurately estimating the cost of repairs for an asset can be used to gauge whether it would be better to replace or to continue using the same asset. Naturally, factors such as productivity can be factored into making this decision completely sound and error-free.

itemit – Business Simplified
If you're looking to simplify your business decision making and to reduce the time taken and human errors in hefty business calculations, itemit should be your go-to asset management software solution. 
itemit is scalable, allowing you to use it for not only fixed asset tracking but also for IT asset management, high-value collection audits, RFID asset tracking and more.
To find out more about how itemit can help you in improving your business, feel free to contact our team at team@itemit.com. We are always happy to assist you with any queries you may have. 
Alternatively, you can also choose to test itemit yourself using our free 14-day trial. Fill in the form below and test out the fixed asset tracking features today!
Choose a better way to track your assets
Start your free 14-day trial now
Instant access. No credit card details required.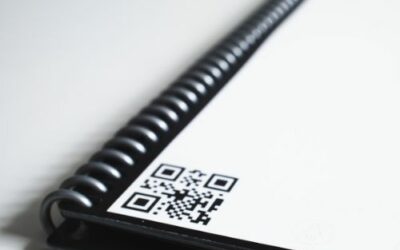 QR codes may be small in size but can be incredibly transformative to your operations. Discover why you should consider QR codes for your asset management.
read more