Asset Management: How An Asset Register Saves You Time and Money
Asset Management: How An Asset Register Saves You Time and Money
"How can an asset register help me?"
"What do I gain from using asset registers?" 
"Are asset registers even worth it?"
If any of the statements above sounds even remotely familiar, you're at the right place. In this blog, not only will we be discussing how asset registers work, but also how they help in cutting down business expenses.
Whether you're well-versed with asset registers, or if you're just starting, by acquiring a comprehensive knowledge of how asset register software and all its features work, you'll be better able to apply and utilise the software solution to maximise your business's profits.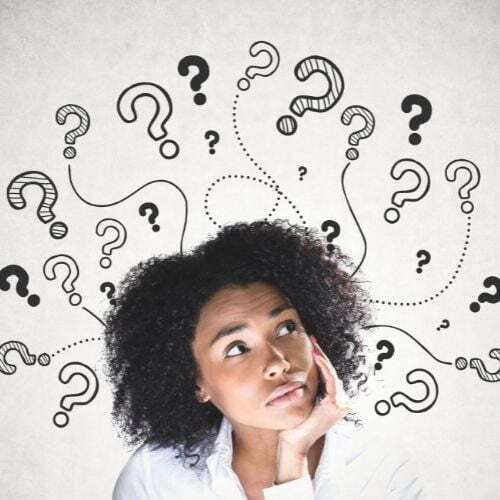 Why Use an Asset Register?
It goes without saying that an asset register is a software solution used to manage assets. However, an asset register is far more than the name lets on.
For starters, compared to traditional spreadsheets, asset registers provide you with the functionality to automate asset management. Rather than selecting and editing individual cells in a spreadsheet, an asset register allows you to edit and manage asset data, all contained within a single, unique asset profile. 
An asset register is highly effective at preventing asset losses and duplicate purchases because your data is visible, usable, and editable at all times. From tracking to summarising data, asset registers have it all. Furthermore, an asset register lets you have a clear overview of your assets efficiently. With a fluid and streamlined system, asset data such as locations and check-in/check-out status are updated automatically. 
By adding accuracy and accountability via itemit's asset register, you'll take strides in cutting both money and time expended. Though a simplistic snapshot of your assets is worthless when it comes to the legal intricacies of tax and insurance, an automated, streamlined asset register may yet prove to be your trump card.
If the paragraphs above went over your head, simply read on to make sense of the jargon overhead! 

How Tracking Fixed Assets Saves You Money
By tracking fixed assets data, you can log their respective locations, service history, and assignee\s. These processes are crucial for any form of asset tracking to help reduce asset loss, duplicate purchases and address any issues surrounding accountability.
At its core, the goal of fixed asset management is to provide users with visibility and control over their assets. Using this visibility and control, you can mitigate risks such as ghost and zombie assets while simultaneously tracking the valuation and depreciation of your assets.

The Benefits of Asset Register Software
itemit's asset register software comes bundled with an array of powerful tools. From GPS-enabled location tracking to AI-powered image recognition, you can use every tool to save up on time and money. 
From speedy and effective asset operations to clarity and transparency, an asset register can both minimise and help in identifying ghost assets. This begs the question: "When should you use an asset register"?
Starting off, you should use an asset register when interacting with assets and collecting data. For instance, you may use this for daily operations, or alternatively for weekly audits.
By making use of the dedicated features of itemit's asset register, you can reduce your workload considerably. Say that you've come across a fault in an asset. Rather than notifying all those concerned, a simple tap to report an issue on itemit will instantaneously update all the relevant employees.
This reduces the time spent on manual notifications, and thus consequently eliminates the cost of the communications channel. Similarly, asset tags can help with this too. Asset tags are physical labels that you can stick onto your assets and link with digital asset profiles. Scanning an asset tag will automatically log the time of the scan, the person who performed the scan, and so forth.
This speeds up data collection, asset interactions and automates asset location tracking in the process, giving you a clear audit trail.

Tax and Insurance Operations
By using an asset register to collect asset data, all of your respective asset data will be automatically logged and updated on a reporting page. These logs can be used for tax and insurance purposes. 
By utilising this functionality, you'll be less likely to either miss out on assets or conversely add too many. By giving you accurate tax returns, the asset register can help you steer clear of hefty fines.

Fixed Asset Management Operations
Likewise, it's also possible to use your asset register system as fixed asset register software. By doing so, you'll be able to track depreciation for your fixed assets, which can help you save considerable chunks of money in the future.
Fixed asset audits are sped up when you're both physically auditing a location or when you're auditing the costs, status, and existence of your assets. Naturally, this will help reduce the time expended in what is usually a time-intensive, laborious task.

itemit: Cutting Costs On The Daily
The three characteristics shared by every reliable, cost-efficient system are transparency, fluidity and accuracy. This is why itemit's asset tracking software saves you the most money: it is one of the very few systems that can reliably give you all three at once. 
Not only does itemit's asset register allow you to track assets and their details, but it also provides you with a seemingly endless array of features. To find out more about how your business can save money using the itemit fixed asset register, contact us at team@itemit.com. We are always happy to assist you with any queries you may have. 
Alternatively, you can start your 14-day free trial and experience itemit's software solution for yourself. Fill in the form below and test out its features today!
Saving Money and Time with Asset Tracking
Choose a better way to track your assets
Start your free 14-day trial now
Instant access. No credit card details required.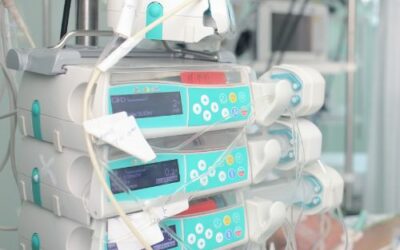 Tracking hospital equipment can be quite a task. Equipment tracking software can make things easier. Read this article now to find out more!
read more