How A Fixed Asset Register Transforms Your Business
How A Fixed Asset Register Transforms Your Business
A fixed asset register is a brilliant solution for businesses of all types and sizes to keep an accurate record of the assets they own. But not just any assets. As the name suggests, fixed asset tracking involves tracking important information about your fixed assets. 
It wouldn't be wrong to say that a fixed asset register can transform your business. It can turn your enterprise around from being an average performer to being a leader in your industry. All of this is done by improving the very basics of business management: increasing productivity, reducing losses and maximising your asset turnover ratio. 
A fixed asset register brings various benefits to your business. Although it's a long list and varies from business to business, we'll try to enumerate some of the most important things it does to transform your business. Let's get right into it.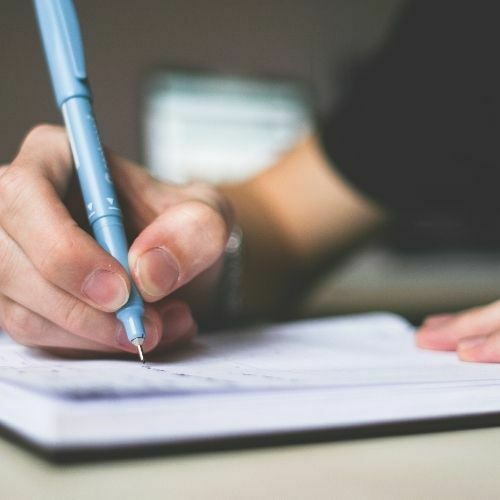 Introduction to Fixed Asset Registers
Although the term might've meant a physical ledger or spreadsheet a few decades ago, today fixed asset register refers to a software solution that lets you add, edit and view asset information on a digital database. Usable either via a mobile app or web portal, a fixed asset register lets you create unique asset profiles for each of the assets you want to track. 
The asset profiles are stored in a digital asset register online and can be accessed from anywhere with the right credentials. Now that we have some idea of what fixed asset registers are and what they do, let's explore how they can enhance your business operations.

A Fixed Asset Register Boosts Your Productivity
When we talk about fixed assets, we're referring to physical items you own that play an important role in your daily operations. By definition, a fixed asset is something your business owns and uses for the long term (usually 1+ years). For instance, IT hardware or company vehicles.
Delays and losses caused by maintenance issues are a leading reason why businesses lose both time and money. This loss of productivity can be reduced and even avoided altogether. All it needs is robust management and some planning. 
With a fixed asset register, managing all your fixed assets becomes much more convenient. This, of course, involves reporting and resolving maintenance issues. As soon as an employee spots an issue with an item, they can report it in a matter of seconds via our asset tracking software. 
This notifies the relevant team members so they can take care of it timely. Better yet, prevent a maintenance issue in the first place by setting up maintenance schedules with the asset register.

Minimise Losses with Fixed Asset Tracking
A large part of your company's capital goes into acquiring and operating your fixed assets. It's no wonder that businesses mismanaging these assets are most likely to make losses. You can lose a lot of money if your assets get lost or stolen, stop working due to bad maintenance, and even if you simply don't utilise them fully. 
You can bring an end to these leakages with itemit's fixed asset register. Firstly, it helps keep a peeled eye on all items of value you own. itemit also gives you real-time location updates of each asset every time its tag is scanned. You can add an element of accountability with the assignee feature so every team member takes responsibility for the assets assigned to them. This way, chances of assets getting lost or stolen are greatly reduced. 
Secondly, as mentioned in the section above, fixed asset tracking also enables you to maximise assets' life cycles with timely maintenance. Lastly, it makes proper asset utilisation easier. This lets you maximise your ROI right away.

Track Depreciation and Eliminate Ghost Assets
Tracking fixed assets' depreciation and getting rid of ghost assets are important in stopping financial leakages. Depreciation is when you track the overtime decrease in value of some assets so you don't overpay taxes and insurance premiums. 
Ghost assets are assets that show up on your balance sheets but don't exist in the real world. This is when an asset gets lost, stolen or falls out of service but it remains on the financial documents, again making you overpay taxes and insurance premiums.
With a fixed asset register, tracking depreciation becomes a walk in the park. And when you're tracking all your assets in real-time, identifying and eliminating ghost assets is also very convenient.

Transform Your Business with itemit
There are innumerable other benefits of using itemit's fixed asset register. It comes with an array of powerful features that let you streamline and automate your asset management. itemit also stands because of its impressive scalability – you can use it for all your asset tracking purposes. 
To find out more about itemit's fixed asset register contact our team at team@itemit.com. We look forward to hearing from you! Alternatively, if you wish to experience itemit for yourself, sign up below for our 14-day free trial!
Choose a better way to track your assets
Start your free 14-day trial now
Instant access. No credit card details required.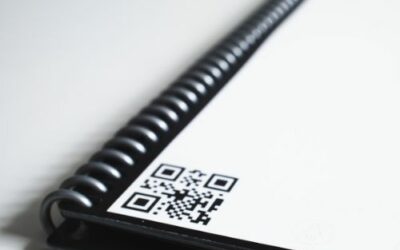 QR codes may be small in size but can be incredibly transformative to your operations. Discover why you should consider QR codes for your asset management.
read more