Cheqroom Alternative: Using itemit's Equipment Tracking Software
Cheqroom Alternative: Using itemit's Equipment Tracking Software
If you're looking for an alternative to Cheqroom, look no further than itemit's equipment tracking software. With itemit, you get powerful features that let you control, manage and interact with your assets.
itemit is easy to set up and use and gives you the ability to track many different types of equipment in many different ways. This means that fixed asset management, tools & equipment tracking and IT asset management are all possible on a single system with itemit.

Easy-to-Use, Powerful Features
itemit gives you a range of features, including the ability to check your assets in and out, monitor asset depreciation, track asset locations and log who is responsible for your assets.
These features contribute to your asset's data, as every time you make an update against an asset's profile, the data is updated also. This means that your asset register is automated.
As the features are so easy to use, you will also benefit from sharing itemit with your colleagues as this way everyone can contribute to the asset tracking effort.
All the data you track, log and manage against your assets gets pulled into a visible and customisable reports page. On this page, you can pinpoint specifics about your assets, such as who is responsible for which of your assets, but also export your reports.
With itemit, your data will always be accessible in some form. You can retrieve your data by exporting these reports. These can act as a fixed asset register or an order form to show which assets your clients should be receiving.
Even if you choose not to renew, you'll be able to export your data and have it in CSV form, so no matter what the case, your asset tracking efforts will always provide a return with itemit.

Customizability & A Range Of Asset Tagging Options
itemit is unique in its hardware offerings. With itemit, you can mix and match asset tagging capabilities, meaning you can track your assets with QR codes, barcodes, GPS trackers and RFID tags. This gives you the highest level of transparency on the market.
You're not tied to any QR codes, either, and don't need to use itemit asset tags with the system. Asset tags are simply another way that itemit speeds up your equipment tracking operations.
So, whether your assets are high-value, accessible, or if you want manual tracking or automated tracking, or if you wish to track assets when they're in transit, itemit works in every one of these scenarios.
What's more, you can mix and match tracking technologies in a single itemit package, meaning you can benefit from different layers of accountability and usability.

Using itemit As A Cheqroom Alternative
itemit's equipment tracking software gives you transparency over pricing and over your data. With itemit, you get everything you need to implement fixed asset management operations and track your IT assets.
Switching to itemit is simple, too, as we can take existing data and import it into our system, meaning you can continue your equipment tracking efforts from day one.
With itemit, you also get more use and shareability. As you and your colleagues can make use of a suite of helpful, tailored asset tracking features, you can create asset tracking processes that handle themselves.
To find out more about itemit's asset tracking software, you can book a demo here. You can also contact the team at team@itemit.com to find out more details.
Cheqroom Alternative: Equipment Tracking Software
Choose a better way to track your assets
Start your free 14-day trial now
Instant access. No credit card details required.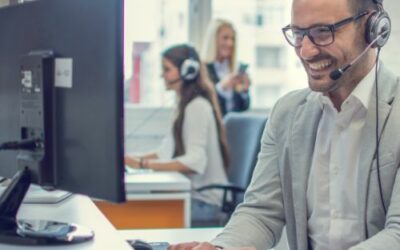 Is managing your hardware assets tricky? Read this article to find out why using a hardware asset management tool is the way forward.
read more