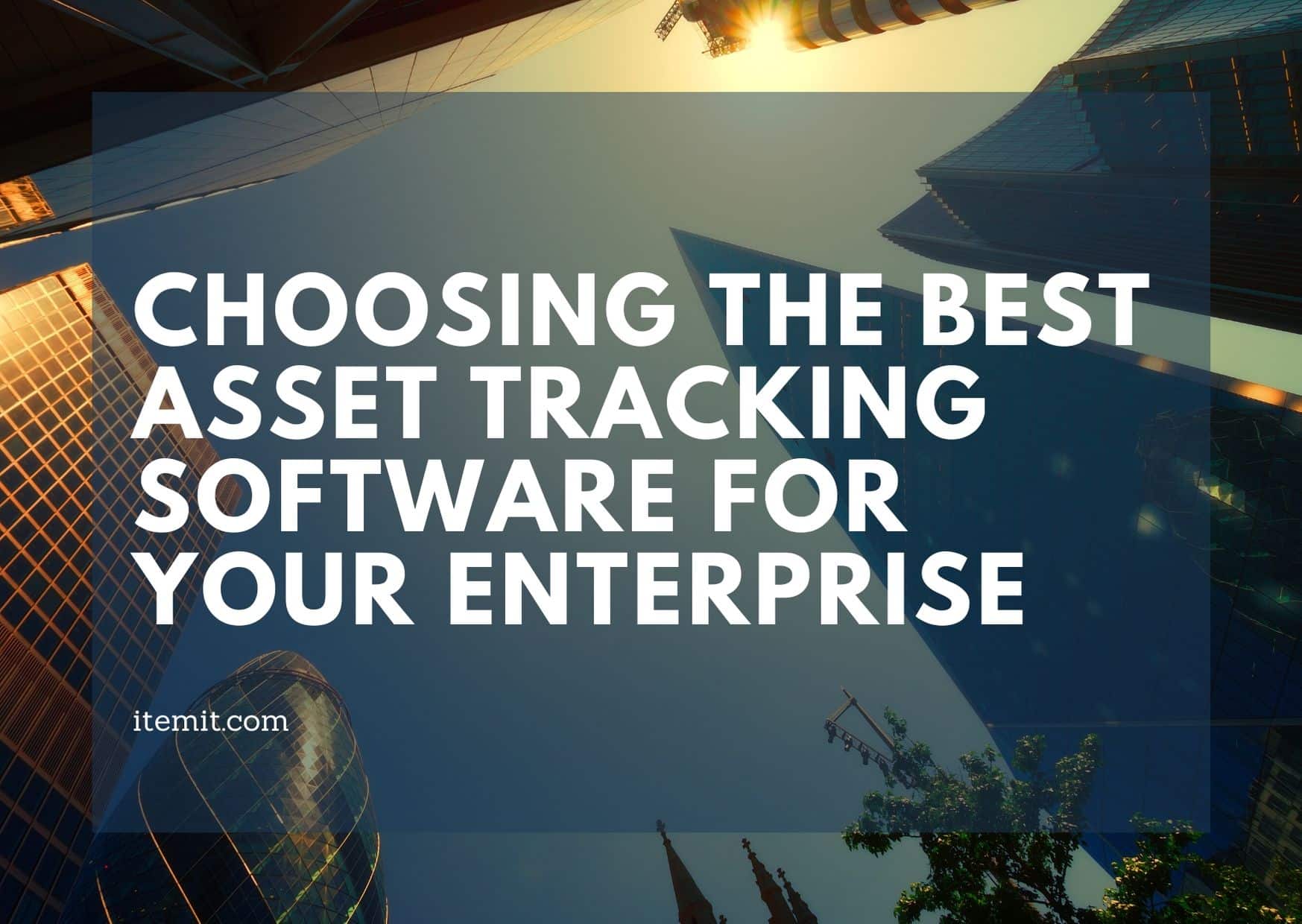 The best asset tracking software will benefit your enterprise in many ways. You gain accountability over your assets, can track and monitor their whereabouts, and record crucial maintenance information. In addition, you'll also get the full benefits of a fixed asset register.
It's essential to use asset tracking software to keep track of everything and to make sure business operations are running smoothly. Without this visibility, you're losing out on a lot of predictive power and data. The best asset tracking solution will help you predict costs and increase efficiency in your energy usage and your business' productivity. 
How do you choose the best asset tracking software for your enterprise? There are three easy steps to find out if the asset tracking software you've selected is the right fit for your business.
Know All of Your Requirements
Your business will have many requirements that asset tracking software can fulfil. So, if you're currently looking for an asset management system to fulfil one need, it's worth considering if it can help in more areas of your business. For example, if you're specifically looking at tracking small tools so that less go missing, and you're looking to achieve an ROI that way, it's worth looking at how else asset tracking software can be applied to produce additional efficiencies for your growing business.
While it will solve the problem of assets becoming unaccounted for, it'll also help your finance team calculate and predict OPEX and CAPEX. The right software helps the procurement team to as they know how often people use which assets. Asset tracking software will also help the teams using the tools with booking and check-in/check-out capabilities so that everyone knows at a glance which tools are available.
Run a Small Scale Pilot
When you've established all of your requirements, and you've settled on your asset tracking software, it's a good idea to test it in the context of your operations. We always recommend running a small scale pilot before a business-wide rollout. That way you can ensure you've selected the best asset tracking software for your requirements. Whether this is minimising the number of assets you start off tracking, or if this is keeping the system within one area of your business, a small scale pilot will show you if this is the solution for you.
Furthermore, as asset tracking software is usually priced by the number of assets you wish to track, a small-scale rollout can help in keeping initial costs down and proving the validity of a monetary investment.
Rollout to the Wider Business
When you're satisfied that you've chosen the best asset tracking software by addressing all of your requirements and by testing it out, the final step in getting up and running is to roll it out to the wider business. Asset tracking systems with shareability options are the best, as a wider rollout and training process remains a smaller task.
What is Asset Tracking Software used for?
Asset tracking software should ensure your business is able to track and monitor the assets it relies upon. Depending upon your business, this may include tracking IT hardware and computers as part of a hardware inventory management system or it may be monitoring the condition, availability and location of your tools and equipment. 
No matter what assets you need to monitor, the itemit asset tracking software could be the solution you've been looking for. If you'd like to know more, give us a call at 01223 421611 or email us at team@itemit.com.
Start Tracking Your Assets Now!

Start your free 14-day trial now
Instant access. No credit card details required.