The Benefits Of Asset Management Software UK
The Benefits Of Asset Management Software UK
If you're looking for asset management software in the UK, why stretch too far abroad? You may be sacrificing better support and home-grown knowledge in your industry.
When you choose a local asset management software, there's a chance that a few things are a lot more streamlined, transparent and easy to manage.

What Is Asset Management Software?
Asset management software, in this context, is a system where you can log your physical or software assets and track them. In other words, it's a system that houses digital copies of your tools, equipment, and other assets.
You can then add data to these digital profiles, such as who is responsible for which assets, where they are, and how they're behaving. This gives you more transparency and allows you to report on a variety of asset needs.

Benefits Of Asset Management Software UK
So, what are the benefits of choosing UK asset management software? First and foremost, you may want to use asset tags. If you're shipping asset tags from a different country, your auditing capabilities will be limited until they arrive.
This is coupled with the difficulties you may experience with support delays. As you're working with another country in a different timezone, it makes chasing up information much more difficult.
Then, you may be faced with a system that isn't inherently international, either. If your system doesn't have localised currencies, you'll be calculating depreciation in dollars and transferring the details, wasting your time.
These difficulties can culminate into an asset tracking experience that doesn't solve the critical issues asset tracking is supposed to, like lost assets or time savings. 
It is also helpful to have a company that was born and built up in the same country as your business, as that company will have an inherent knowledge of relevant laws and operations that you face.
These comparisons only work if two asset tracking software appear similar in your pros and cons list. Having a local, UK based asset management software is helpful for many reasons.
However, if you're comparing customer support, just because one company's support team is international doesn't mean that you'll automatically get worse support.
For example, if you email at 3 PM local time and one company responds the next morning and the other takes two days, it's irrelevant where the company is based.
At itemit, we support both local and international businesses and any blocks you may find elsewhere, if you're international, we work hard to remove.

itemit's asset management software
With itemit, you get next-to-none support no matter where you are in the world. You can also source and use your own asset tags and aren't tied to itemit tags.
itemit's helpful features are also intuitive and easy to use. We've built the itemit system so that anyone can pick it up and learn the features within, so you may not need as much support anyway.
We provide tutorials and don't offer a clunky, heavy-weight system that requires years of training in asset tracking to understand. We're committed to making sure you see a return on investment as early as possible when you use itemit.
This is why itemit is used across the globe by companies in any and all different industries. Our customers stay with us, continent to continent, year on year because of the effective service we provide.
To find out more about how itemit can help your business, no matter where you are in the world, you can contact the team at team@itemit.com or fill in the form below to start your 14-day free trial.
Asset Management Software UK
Choose a better way to track your assets
Start your free 14-day trial now
Instant access. No credit card details required.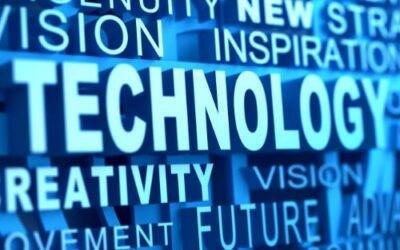 Use a lot of different equipment in your place of work? Equipment checkout software can help you to keep track of it. Read this article to find out how!
read more