AssetTiger Alternative: Using itemit's asset tracking software
AssetTiger Alternative: Using itemit's asset tracking software
If you're looking for asset tracking software, you should consider using itemit. itemit gives you transparent benefits and stress-free subscription models.
Why use itemit as an AssetTiger alternative? You get more ease-of-use, transparency and, therefore, you can have a higher return on investment.

The Benefits Of itemit's Asset Tracking Software
itemit's asset tracking software is built around customizability and ease of use. We're experts in the field of asset tracking and, therefore, have accrued years of experience.
AssetTiger is a tag supplier, and itemit is an expert in asset tracking. This means that our system is fluid, easy to populate and simple to use.
For example, our user interface allows you to manage, track and add asset data with ease. It's built as such and isn't an unmanageable system built for extremely technical users, instead, itemit is built for everyone. 
You're also not tied to asset tags in any way when you use itemit, but you can purchase them as and when you need and they improve itemit's functionality, but you can be as flexible as possible with our subscription packages.

Switching Your Asset Tracking Service
We make the switch to itemit as easy as possible. Using our import service, we can take your data, match it up to all of itemit's effective features, then import your data for you.
This makes your switch seamless and doesn't mean all of your asset tracking efforts need to be restarted. Instead, you can continue accruing a higher return on investment using itemit.
You can also use existing asset tags and these can be imported. This means that none of your tagging efforts need to be duplicated, also. It really is as simple as cleaning and importing your data into itemit, ready to be used, scaled, added to and reported upon.

Scaling itemit's Packages
itemit's packages are then scalable and manageable. With the ability to use itemit offline, add unlimited users and manage user permissions, you can keep an eye on who is interacting with which assets.
itemit is built to give you easy user access and management, which means that you can set restrictions on what people can and can't see.
Overall, this means that you can deploy itemit anywhere in your business and with any users. In other words, even if your users are in remote locations or underground, you can continue to scan and use asset tags!
itemit may be more expensive than AssetTiger annually, however, you get a larger return. As you can add more data, do more, have more flexibility and deploy itemit further, you get more usage no matter what industry you're in.
Spreadsheets initially give you gaps in your accountability, transparency, and control over assets, so you need a system that prevents any of these risks and ultimately removes them.
itemit's system is easy to deploy, easy to use, and easy to scale, which is why it's used across the world in all types of industry. To find out more about how itemit can help you, you can fill in the form below to start your 14-day free trial. You can also contact the team at team@itemit.com.
Choose a better way to track your assets
Start your free 14-day trial now
Instant access. No credit card details required.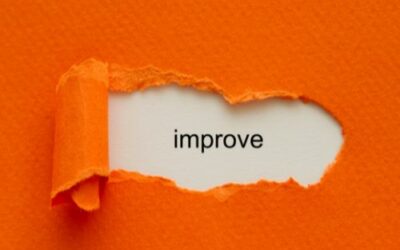 Our asset tracking software allows you to improve the lifespan of every asset you own with ease. Read this article now to find out more!
read more