How Should You Use Asset Tracking Software?
How Should You Use Asset Tracking Software?
Asset tracking software gives you more control over your assets. With asset tracking software, you can log each of your tools onto an online system, then you can add data and information to these tools.
There are many different ways you can use asset tracking software in your business, and all of them will save you time and money. But, what are some of the ways you should leverage asset tracking software?
First of all, asset tracking software gives you location tracking functionality. Location tracking is especially unwieldy when it comes to using a spreadsheet, as any time an asset moves it invalidates the data.
Therefore, you should use asset tracking software alongside asset tags to automate this. Asset tags aren't essential with asset tracking software, but they do speed things along significantly.
This is as, every time you scan an asset's tag with your smartphone, the asset's last seen GPS location will update and the user who scanned the tag will be logged.
This creates an automated audit trail and also unlocks bulk functionality, such as the ability to bulk check out assets or bulk scan them into a new location.
Fixed asset management is possible with asset tracking software. This is as asset tracking software lets you log, track and manage any asset and isn't confined to tools and equipment.
If your asset tracking software is using a dedicated app and web portal, this is much simpler as you can monitor backend changes using the web portal and bespoke reports.
The best asset tracking software has built-in fixed asset management capabilities, such as depreciation. Fixed asset management is another, helpful way to track and manage how your assets are behaving and how long you can use them for.
Similar to fixed asset management, you can also use asset tracking software for IT asset tracking. This means that you can log all of your and your colleagues' IT assets onto the system.
Then, as asset tracking software is customisable and scalable, you can automate and log many bits of data. For example, you can add assignees against specific assets to create a log of who is responsible for what.
This is helpful as if one of your colleagues hands in their notice, all you need to do is run a report on which assets they're responsible for to see which assets you need to retrieve.
Then, you can also implement fixed asset management, location tracking, and asset tracking capabilities with your IT asset management, giving you a fully transparent audit trail.

itemit's Asset Tracking Software
itemit's asset tracking software gives you all of this and more. itemit is designed to be customisable, easy-to-use and simple to set up. This means that you can start managing and tracking your assets from day one.
With itemit, fixed asset management is simplified as well as IT asset management, tools and equipment tracking and more. This makes your asset management operations viable no matter which industry you're in.
itemit lets you mix and match tag functionality, too, letting you use QR codes, barcodes, RFID tags and GPS trackers. This gives you a higher level of control and accountability than other software.
To find out more about how itemit can help your business, you can fill in the form below to start your 14-day free trial. You can also contact us at team@itemit.com with any questions you might have. We look forward to speaking soon!
Choose a better way to track your assets
Start your free 14-day trial now
Instant access. No credit card details required.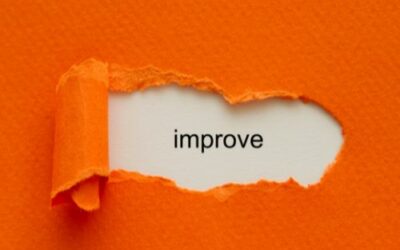 Our asset tracking software allows you to improve the lifespan of every asset you own with ease. Read this article now to find out more!
read more