What Does Asset Register Software Do For Your Business?
What Does Asset Register Software Do For Your Business?
Asset register software gives your business visibility over which assets you own, where they are and who is using them. This, in turn, gives you more capabilities in saving time and money.
In other words, as you have a clear log of what your business owns, you're much less likely to purchase duplicate assets, lose assets, or lose asset accountability.
This, in turn, helps you when it's time for audits and other operations that you need to perform, making your life easier overall.

What Is A Fixed Asset Register?
A fixed asset register is a log of your business's fixed assets and any relevant data attached to them. It's therefore a log of all of your laptops, furniture, phones, and other permanent business fixtures.
The idea behind a fixed asset register is that it proves a record of your assets. Your business will have liquid assets and fixed assets. Therefore, a fixed asset register is part of the puzzle when it comes to a business's core operations.
This is why depreciation, for example, is an essential operation. Not only does it show the total current cost of all of your assets, but it also displays which assets are due to be replaced and, therefore, what costs they will create.

How Does Asset Register Software Work?
Asset register software is different to a spreadsheet in that it allows you to populate asset profiles. This means that, instead of populating rows and columns and cells, you have a super easy-to-use interface built for customisation.
All of the data you add gets automatically added to your asset register, too. This means that any time you update an asset's location, this is pulled into your asset register without any unwieldy changes or edits required.
Then, you can view, manage and export your asset register on a dedicated reports page. This is where you can fine-tune and view all of your data. So, if you need to pinpoint who has which assets, you can simply run a report on this.

How Do You Save Time And Money With Asset Tracking Software?
Asset tracking software improves existing, and critical, business operations. This means that you spend less time doing them but they also become watertight.
For example, if an existing process is fixed asset tracking and you're using a spreadsheet, asset tracking software speeds this up, automates your fixed asset register and reduces the number of gaps.
This means that you spend less time using a spreadsheet, but you also spend less time making mistakes within said spreadsheet. These mistakes may have created ghost and zombie assets which can cause costs and fines, but now they don't exist thanks to your software.
This is simply one example of where asset register software can save you time and money – imagine applying this across your business and using it for IT asset management, fixed asset management, and tools & equipment tracking!

itemit's Asset Register Software
itemit's asset register software is built with ease of use in mind, as well as accuracy. The combination of these two things gives you a higher view of your assets without sacrificing control or fluidity.
In other words, you can make bulk edits to your assets with ease, you can pull off reports in an instant, and you can contribute to asset tracking efforts at speed, all of which provide your business with a hefty return on investment.
itemit is used across the globe by many different industries tracking a crazy number of assets. This is because of itemit's ease of use, customisability, and user-friendliness, as well as our great support team.
To find out more about how itemit can help your business, you can try the system out for yourself by filling in the form below. You can also contact our team at team@itemit.com with any questions.
Choose a better way to track your assets
Start your free 14-day trial now
Instant access. No credit card details required.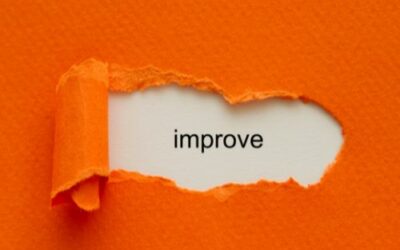 Our asset tracking software allows you to improve the lifespan of every asset you own with ease. Read this article now to find out more!
read more