5 Types of Hardware to Track with Asset Management Software
5 Types of Hardware to Track with Asset Management Software
Here at Itemit, we know how important it is that you have complete control over all of your assets. Here is where our Hardware Asset Management can help. Thanks to the way our software works it can help you to keep on top of all of your hardware all of the time. 
No matter where you work or what type of business you run, it's crucial that you know where your hardware is. When you do, ghost assets are eliminated and users take more responsibility for the assets they have signed for them. 
Below, you will find the details of 5 types of hardware that you can track with itemit's asset management software.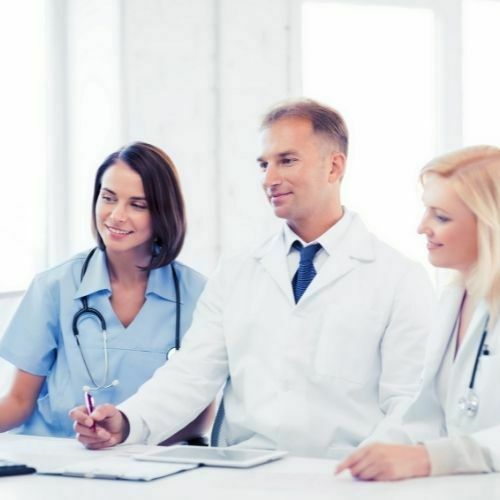 While it can be relatively easy to control the whereabouts of desktop computers, laptops and tablets are different. Devices such as these may be taken from office to office every day. This can potentially make it hard to stay on top of which employee has the device. 
This is where placing a QR code or RFID tag can help. Once the code or tag has been attached, it can be scanned. If the device's details have been added to the system, it's possible to track its location. 
Should your employees need to take laptops and/or tablets off the premises, they can be tracked. Additionally, ensuring that every user signs the devices out, they are less likely to lose them.
Some workplaces use scanners to aid in stock control. Goods might be counted using a scanner, products may be received into the warehouse, or barcodes may be used to create orders. 
Scanners can prove to be highly useful tools, essentially making an employee's workload easier. However, scanners can also be misplaced, or lost in the warehouse. Should a scanner have a QR code or RFID tag attached, management can locate them instantly. This ensures that replacement scanners are less likely to be purchased.
Construction businesses and manufacturers often use a wide range of tools. Tools can be expensive and an integral part of any business. However, from time to time, tools can go missing. Whether they go missing intentionally or by accident, the cost of replacement can be quite high.
When tools are frequently used in multiple locations, there is always a risk that they may not be returned after use. Here is where adding an RFID tag or QR code can prove to be invaluable. The mere addition of a tag shows that the tool in question is being tracked. itemit's Hardware Asset Management software acts as a security measure, and tools are more likely to be returned.
Machinery hire companies take a risk when they hire out their equipment to individuals and businesses. There is no guarantee that machinery will be returned, even if a deposit has been accepted. Here is where the right Hardware Asset Management software can help. 
When each piece of machinery is tracked, the company that hires it out can locate it at all times. In addition to this, should the machinery return damaged, a request can be put in for it to undergo maintenance. The maintenance team will receive a notification from the software, detailing which piece of machinery needs to be repaired. This can help to speed the repair process up, This helps to ensure that the machinery is ready to hire out sooner rather than later.
Our hospitals are in urgent need of the right equipment so that patients can be diagnosed and treated quickly. itemit's Hardware Asset Management can help hospital departments to track equipment all day, every day. 
Much-needed equipment can be tagged using a barcode, and hospital workers can locate it at all times. As long as they are logged into the system, they can see where the equipment's last known location was. With this knowledge, the team will no longer need to search for the equipment. Rather, they will know that it's located in a particular part of the hospital. This can help to save time and ensure that patients receive the care that they need more quickly. 
Our asset management software can also be ideal for use in Doctor's surgeries and in the community. Helping to lower the risk of equipment going missing, our underfunded health service can spend the funds elsewhere.
itemit's Hardware Asset Management software is incredibly useful. It can be used in a range of environments, ensuring that it is possible to track many different types of software. 
Contact itemit today to find out more about our Hardware Asset Management software and how it can help you. You can reach our customer service team at team@itemit.com. Alternatively, you can sign up for a 14-day Free Trial so you can see how well our tracking software works for you.
Hardware Asset Management
Choose a better way to track your assets
Start your free 14-day trial now
Instant access. No credit card details required.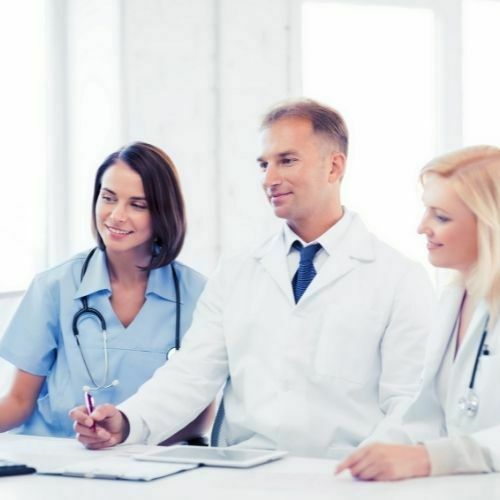 Is managing your hardware assets tricky? Read this article to find out why using a hardware asset management tool is the way forward.
read more