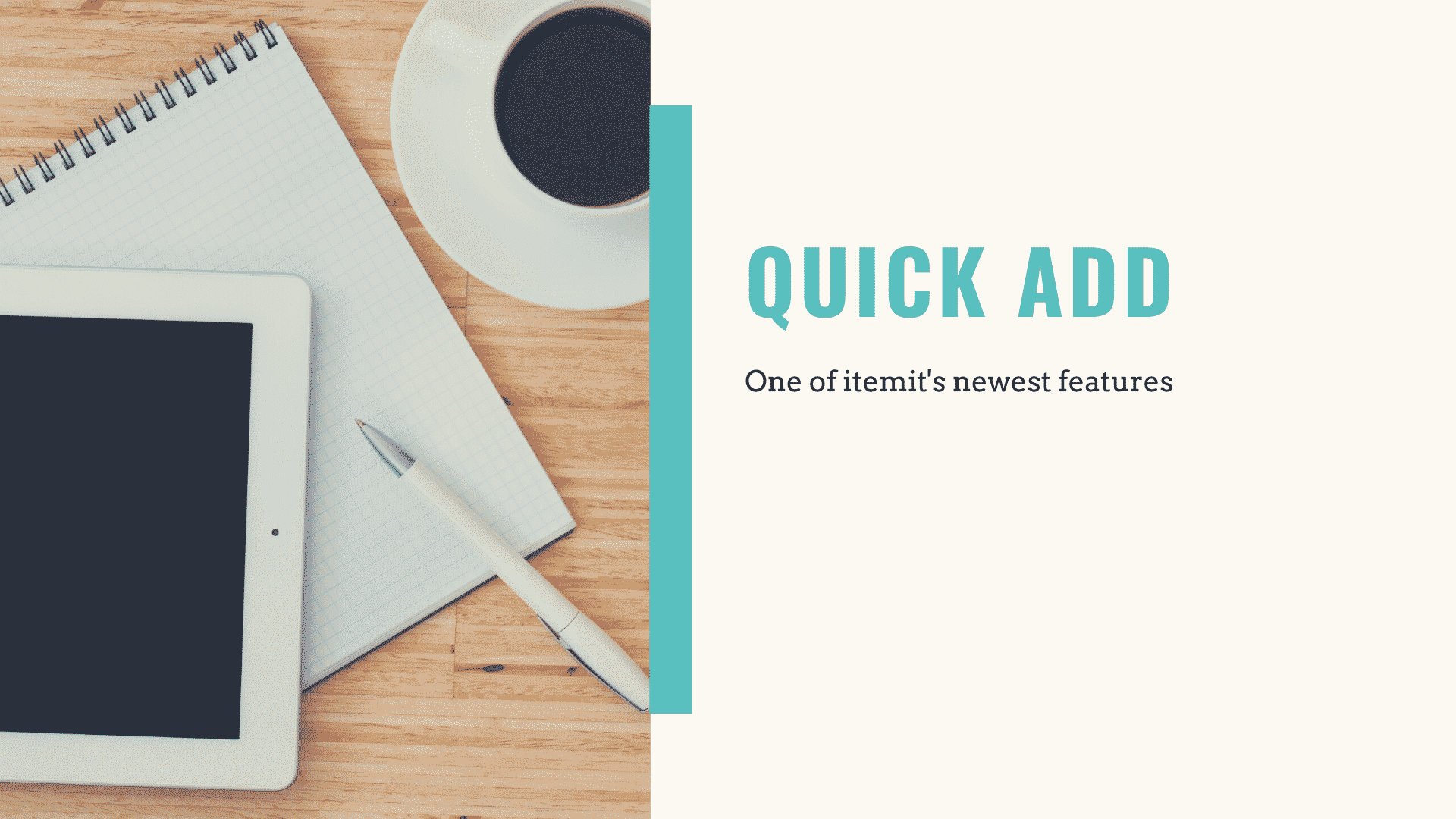 The team here have been working on a new feature we've called 'Quick Add'. Think of it as time-saving bulk update/bulk move functionality to speed up the process of asset tracking. Now you can quickly add multiple items to a collection or location in one fell swoop.
If you haven't yet tried out the new Quick Add feature, then give this short tutorial video a watch to see how it works.
We love working closely with our customers to find out how you use itemit and to help wherever we can to introduce efficiency savings into the software – even small things that can help to make your day brighter.
Quick add is a perfect example of this. Following the launch of itemit's custom collection and location builders, you told us that what you needed next was a quick way to update the location of lots of assets at once and that this would make tracking your assets much more straightforward. If you're new to this feature, let's take a quick recap of the basics first.
The easiest way to build your category hierarchies is to head to the itemit desktop portal and open the Collections or Locations tab.
Here you can build your own custom hierarchy. Take this example below. This is a very common style of categorisation that our customers create. Asset tracking is performed by monitoring asset movements and updating the location of each asset accordingly.
NOTE: Insert my location builder image here with drop shadow.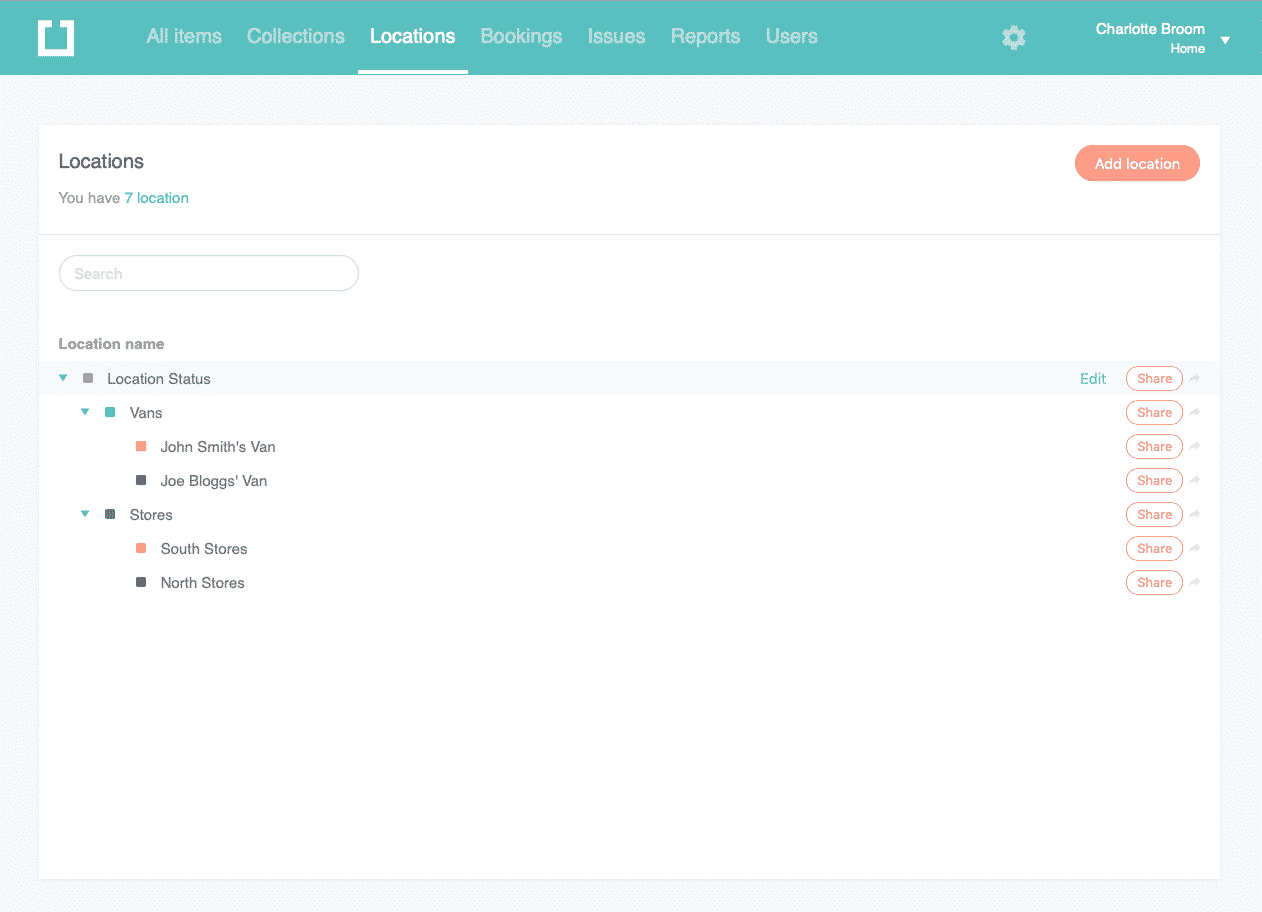 Once you have decided how your assets should be categorised, you can then go to the profile page of the collection or location you wish to add your tools and equipment to, using the mobile app. Here, click on the Quick Add button and scan the asset tag of each asset you wish to move to the new category. Hit save, and that's job done – has tracking assets ever been easier? 
As well as using the location builder to keep track of which assets are in which vans or in which stores, you can do the same thing using collections to categorise your assets. For example, if you need a super quick and easy way to track asset condition, then you can use collections to monitor this.
Here is an example of a condition categorisation structure you may wish to adopt. Your tools and equipment are each given a condition, so you know which assets are reliable and which need some TLC. What's even better is that your team can also see this so they can make sure they choose the kit that is going to help them get the job done.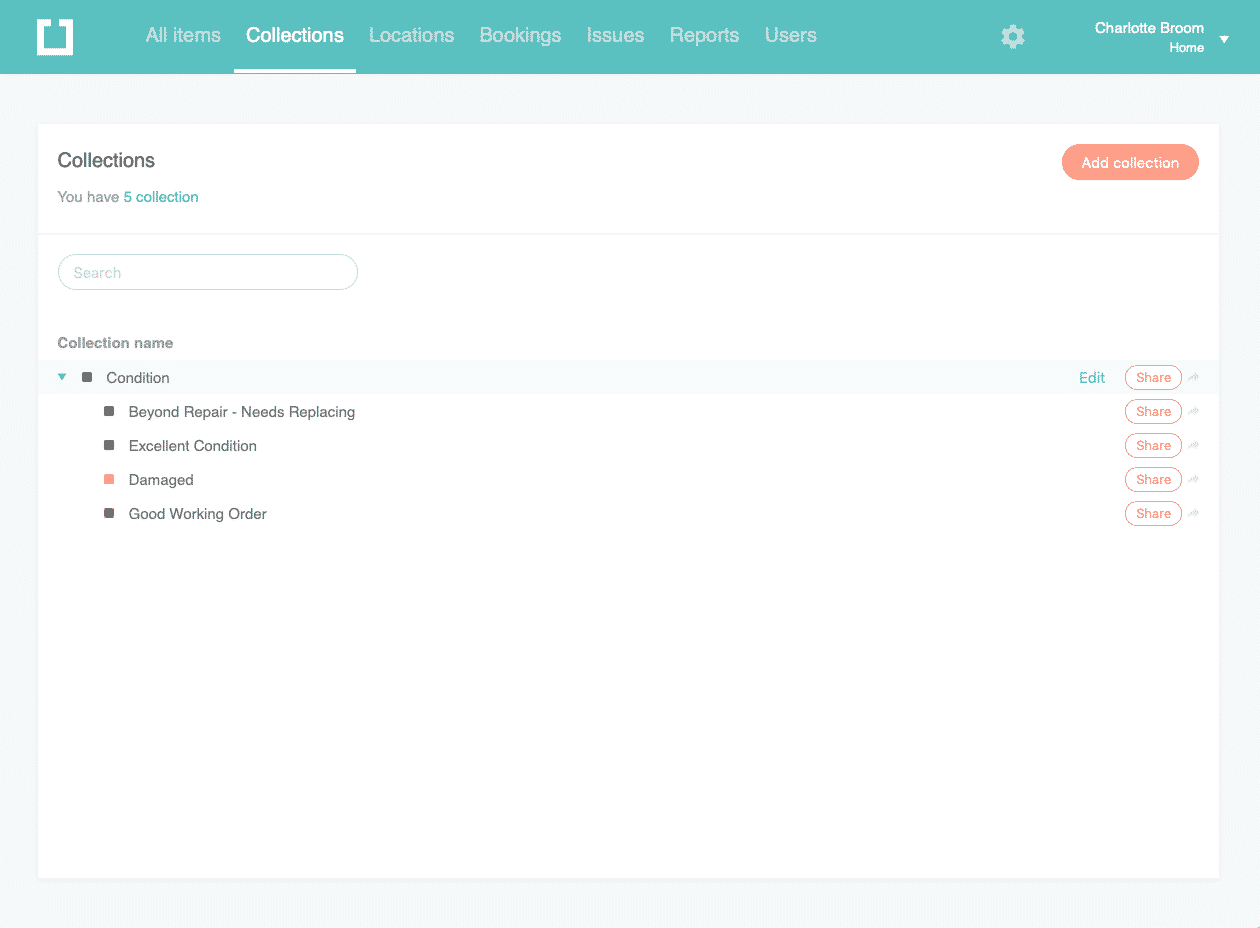 What else is new with itemit?
As well as Quick Add, we've recently launched our new Bookings and Check in/Check out features. At a glance, track your assets to see who has them and when they are due back in. Check out the itemit tutorial video here to find out how this new feature works.
I have a suggestion for a new feature – what should I do?
So, you've chosen itemit as your asset tracking software, and you've thought of a feature that would really help improve the efficiency of tracking business assets. We want to hear from you!
Email us at team@itemit.com and let us know your suggestion. We have an excellent track record of taking your feedback onboard and adding great new features to the itemit asset tracking software.
Start Your Asset Tracking Today
Start your free 14-day trial now
Instant access. No credit card details required.