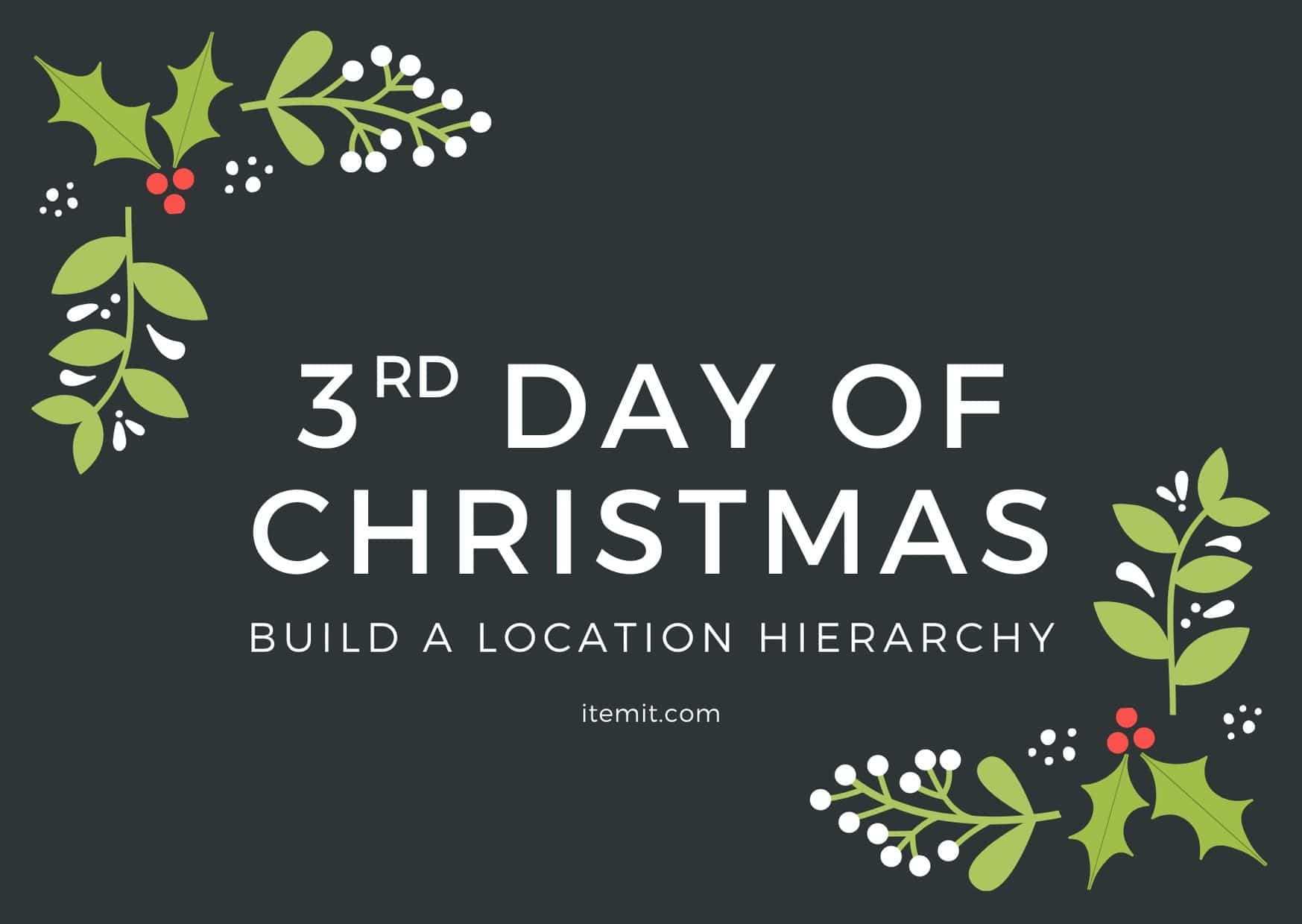 It's the third day of Christmas and today, what does your true love have for you? Asset management software that lets you configure your own location hierarchy tree, of course!
You may initially be wondering what good that is to you and that perhaps you'd rather your true love had sent you a new Armani watch. Allow us to try and show you why asset management software is better than an Armani watch (hey, look, we said try...!)
The key is – once you've built your location hierarchy, you can do some great things. Check out this Quick Add video to see location hierarchies in action.
Quick Add using itemit Asset Management Software
How do you create your own location hierarchy?
Head to the

itemit web portal

Click on Locations in the top menu

Click Add Location

Use the hierarchy builder to configure your location tree
What's an example of a location hierarchy tree?
Here's an example of a location hierarchy tree. As you can see, in this case, we've built a hierarchy that allows us to keep track of where tools and equipment are. Once you've got this set up in your asset management software, it's easy to monitor whether your assets are in a van or if they're in one of your store rooms.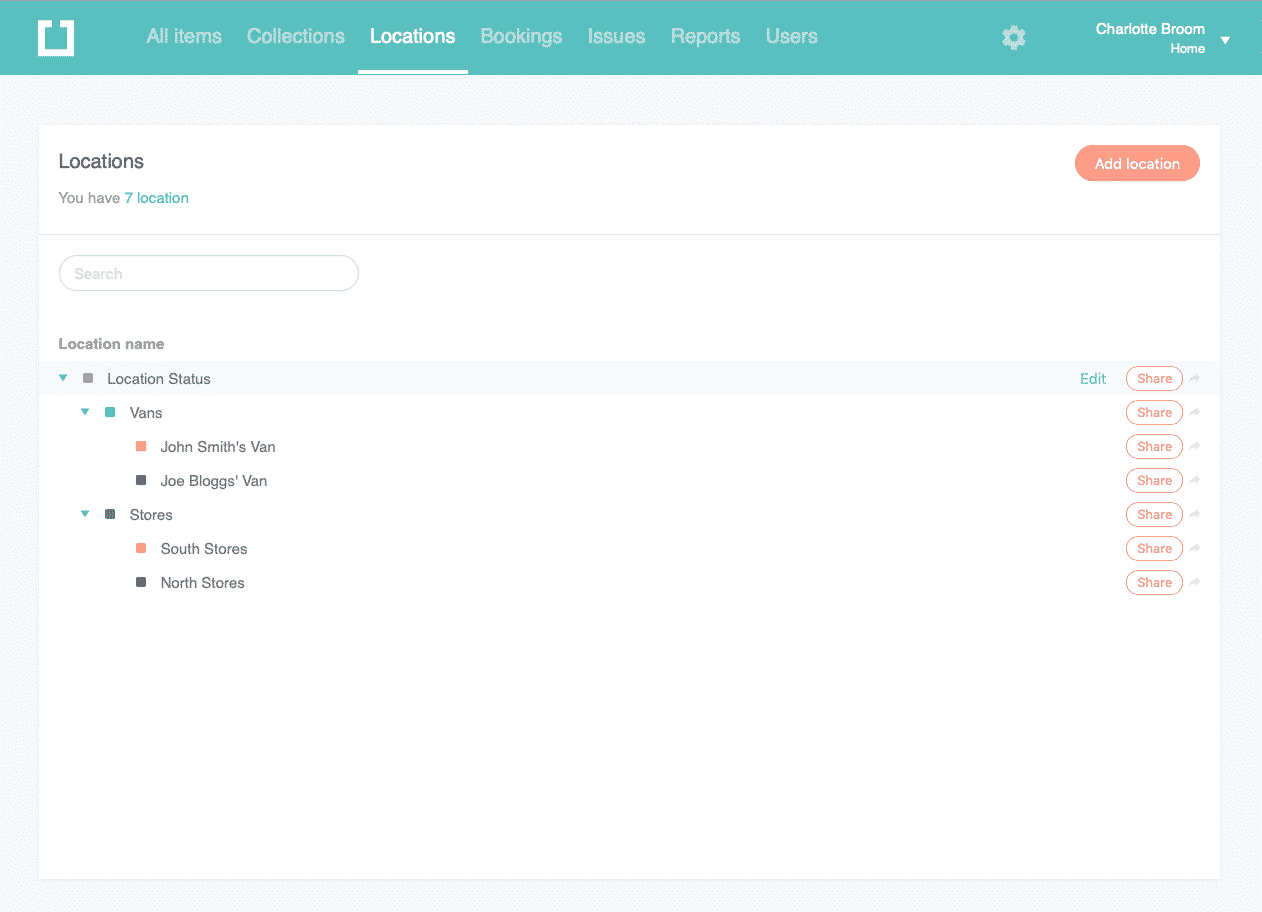 You don't need just to track assets in vans and storerooms though, why not create a location tree such as this one instead to track assets within a building.
What else can I do with location hierarchies?
The final benefit your location tree gives you, that not everyone knows about yet, is that you can use your location tree to share sub-sets of assets with your team and staff members. 
For example, if you're managing a large estate with 200 buildings on it, you need to have visibility across all 200 buildings. However, the staff in each building probably only need access to see and contribute to assets within their own buildings. If you use the itemit asset management software, you can achieve exactly that. For each location you add to your tree, you can select which users to share this location. This means users in each building can scan assets and report issues within their own building and you can monitor the whole estate. What's even more impressive is that you do all of this using the same system!
Does a collection hierarchy work in the same way?
Yes! Collections are similar to locations in that they're fully configurable and you can use them to share sub-sets of assets. Think of collections as an easy way to categorise your assets, perhaps by asset type or assignee and of locations as your tool for tracking asset whereabouts within your own custom hierarchy.
What should I do now?
Start your free trial of the itemit asset management software and create your own location tree to get started.
Start your free 14-day trial now
Instant access. No credit card details required.