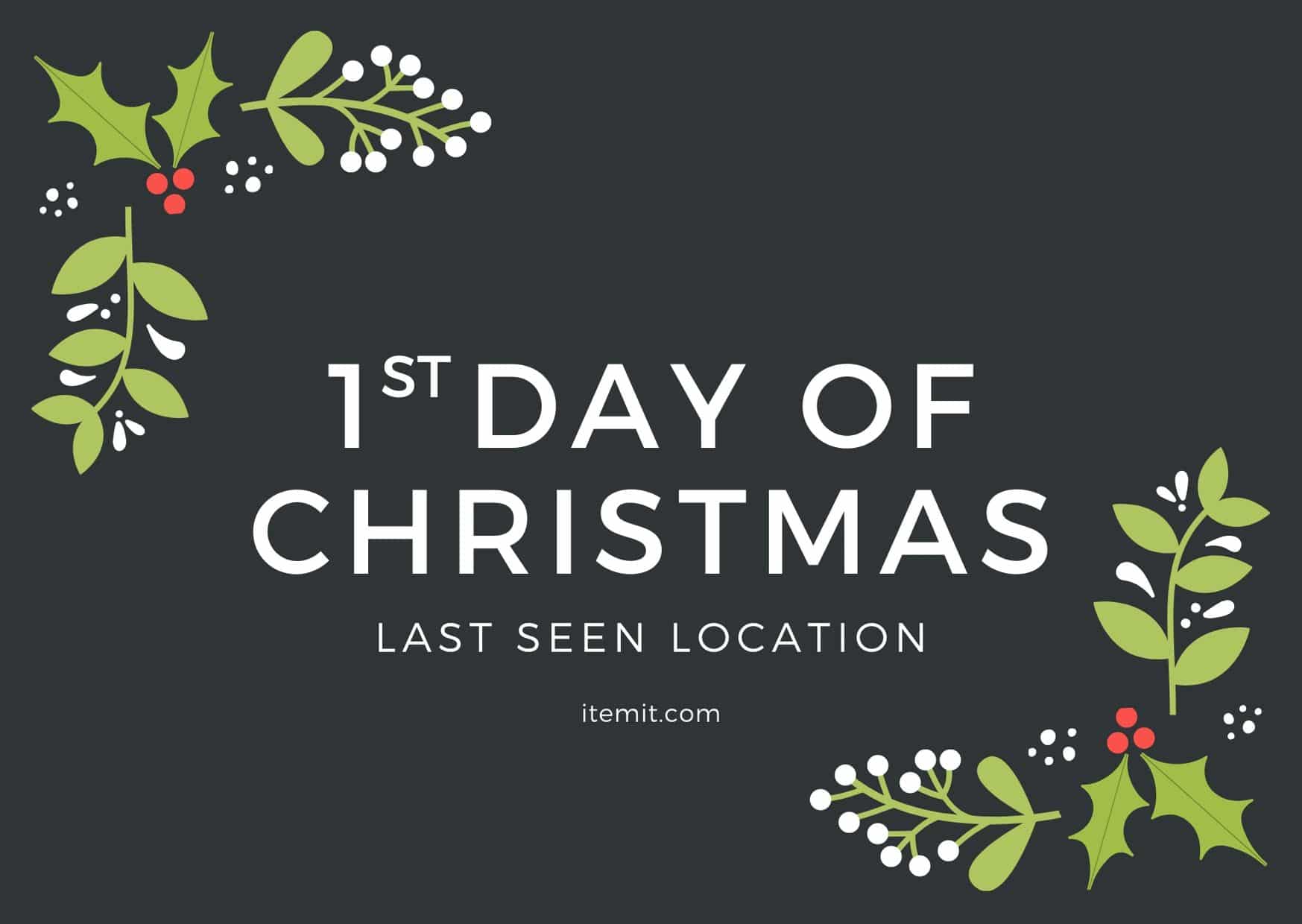 With festive spirit at an all-time high here at itemit, we thought we'd take the opportunity to bring to you the 12 days of an itemit Christmas. Each day we'll cover one of itemit's asset tracking features, show you how to use it, how it can help you and some neat hacks along the way.
So, with no further ado, we dedicate the 1st Day of Christmas to…
The Last Seen Location
If you're an itemit whizz, you'll already be familiar with the last seen location but if you're new to the asset tracking software, then let us give you a quick round-up. In itemit, asset tags are stuck on to your physical assets. Then, each time an asset is scanned, itemit automatically records the location of the asset, which of your users scanned it and when. itemit's pretty neat in that it uses low-cost QR code tags and your smartphone or tablet's GPS address to give you a smart option for tracking your assets.
How do I tag my assets?
If you haven't tagged any assets in itemit yet, then check out this tutorial video to see how to do it, don't worry it's super simple!
Can I see the last seen location in the app?
Yes! And there are lots of ways that this feature will help you with your asset tracking.
Firstly, in the asset tracking app, you'll see on the All items list that the last seen location for each asset is displayed, you can also see when the asset was last scanned.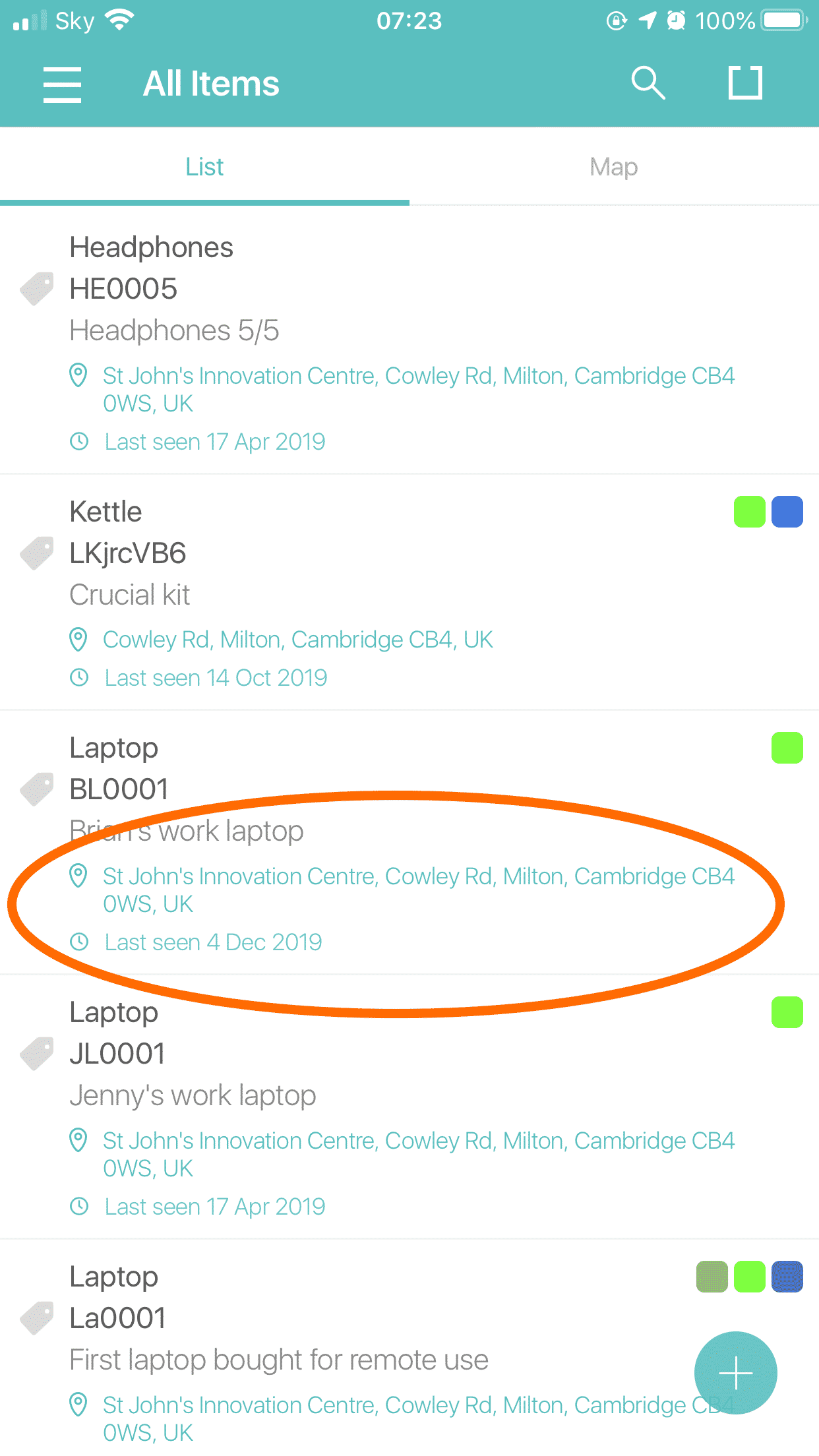 This is a really handy way of monitoring your assets' whereabouts. Some of our clients implement processes that mean each asset that is left onsite has to be scanned at the end of each day. This confirms that the asset has not been lost or stolen and records its exact location.
You can also see which of your assets have been seen today or not seen today.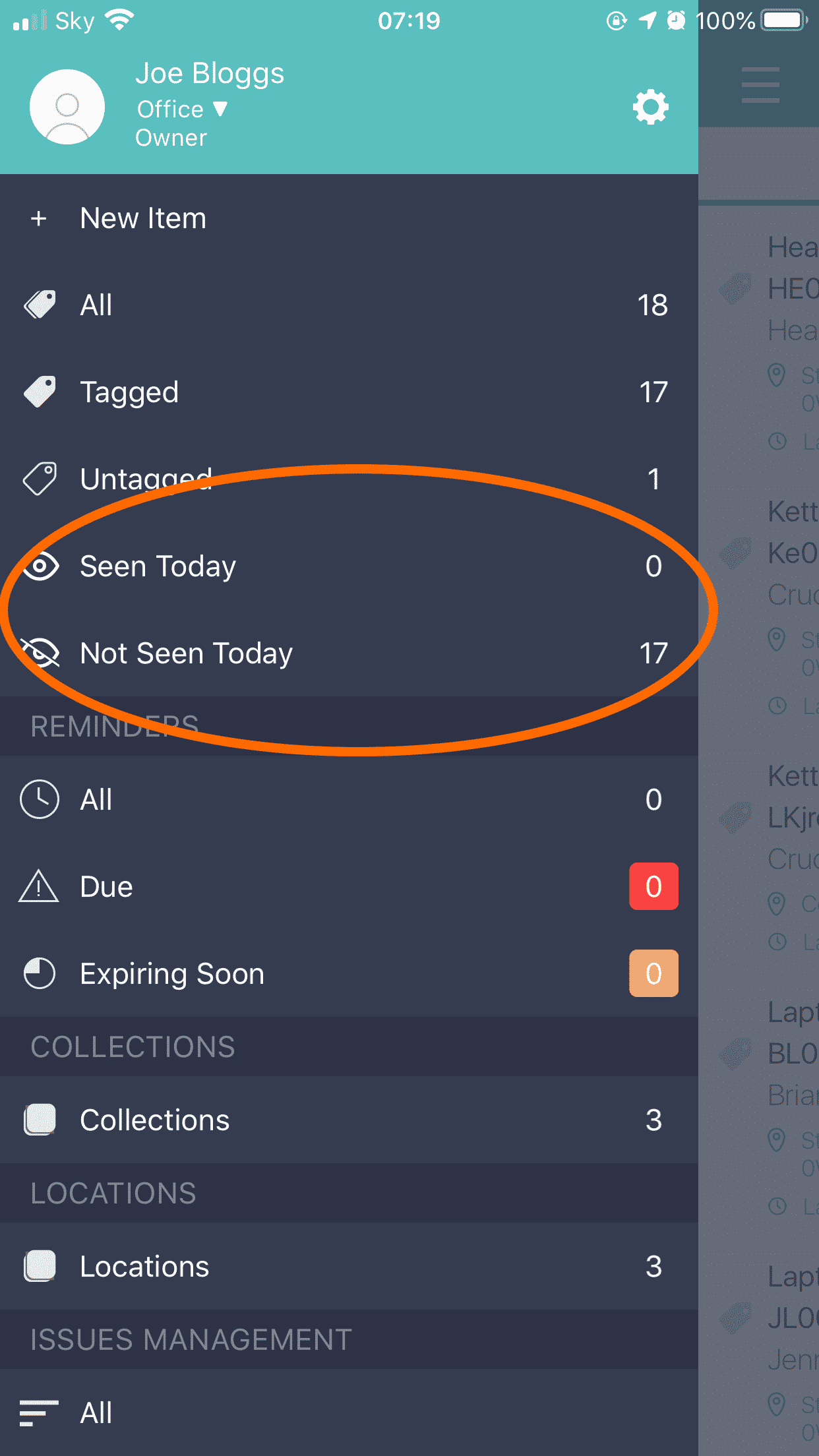 How do I use this information to help me track my assets?
itemit comes with a powerful reporting tool to help you monitor your assets.
Head to the

itemit web portal

 

Click on the 'Reports tab'

On the left, you'll see a 'Filters' box. Click + Add 

Here you'll see a list of all the asset properties that you can filter by
Each filter is smart and allows you to choose whether assets have a property, or do not have a property and to set configurable date ranges or include assets that only include certain data.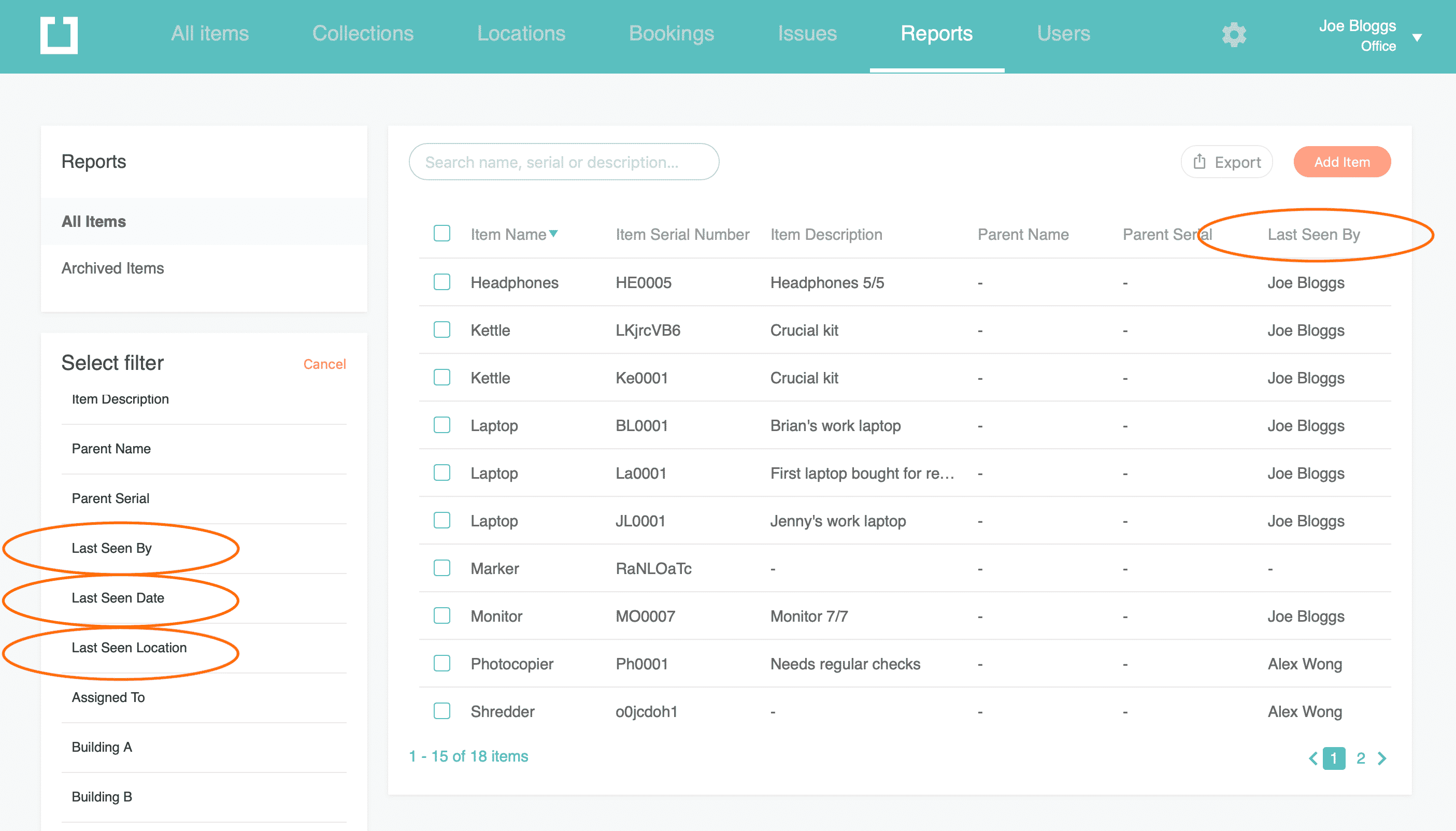 As you can see, you can filter not only by an asset's last seen location but also by which user scanned your asset last and when an asset was last scanned. You can even save these reports so that you save time next time you need to run the same report.
What's next?
If you haven't already tagged some of your assets then try tagging a few items with these demo QR code asset tags. If you have any questions, give us a call on 01223 421611.

Before you go
Keep your eyes peeled for the 2nd day of Christmas where we'll be covering how to track assets by booking them in advance!
Start your free 14-day trial now
Instant access. No credit card details required.