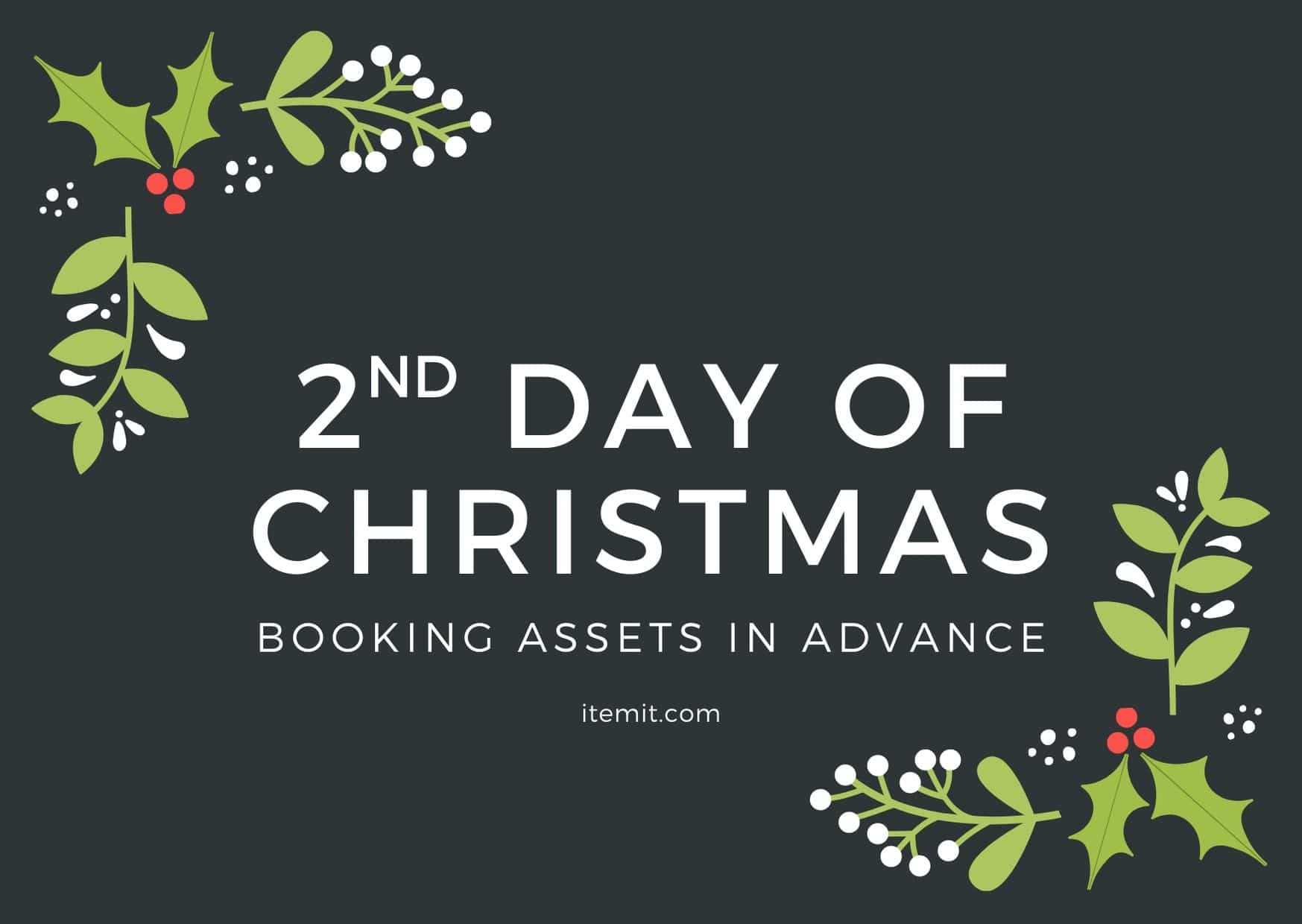 On the second day of Christmas, my true love sent to me – an easy way to track equipment!
As your business grows and you purchase more and more equipment, you'll find it increasingly challenging to track equipment and monitor its condition and whereabouts. Luckily, asset tracking software will make your life much easier.
Tracking equipment is much easier if you use a smart system with powerful features, such as Booking your assets in advance, guaranteeing they're available when you need them.
Booking Assets in Advance
itemit has fantastic Bookings and Check in/Check out capabilities that will help with your equipment tracking requirements.
Watch this quick tutorial video for an overview of the possibilities.
As you can see, by booking your assets in advance, you can not only ensure your team have what they need, when they need it but you can also see at a glance which assets are available when you get a new job request come in.
Make sure you check out itemit's calendar feature which shows you all your bookings on a handy calendar view.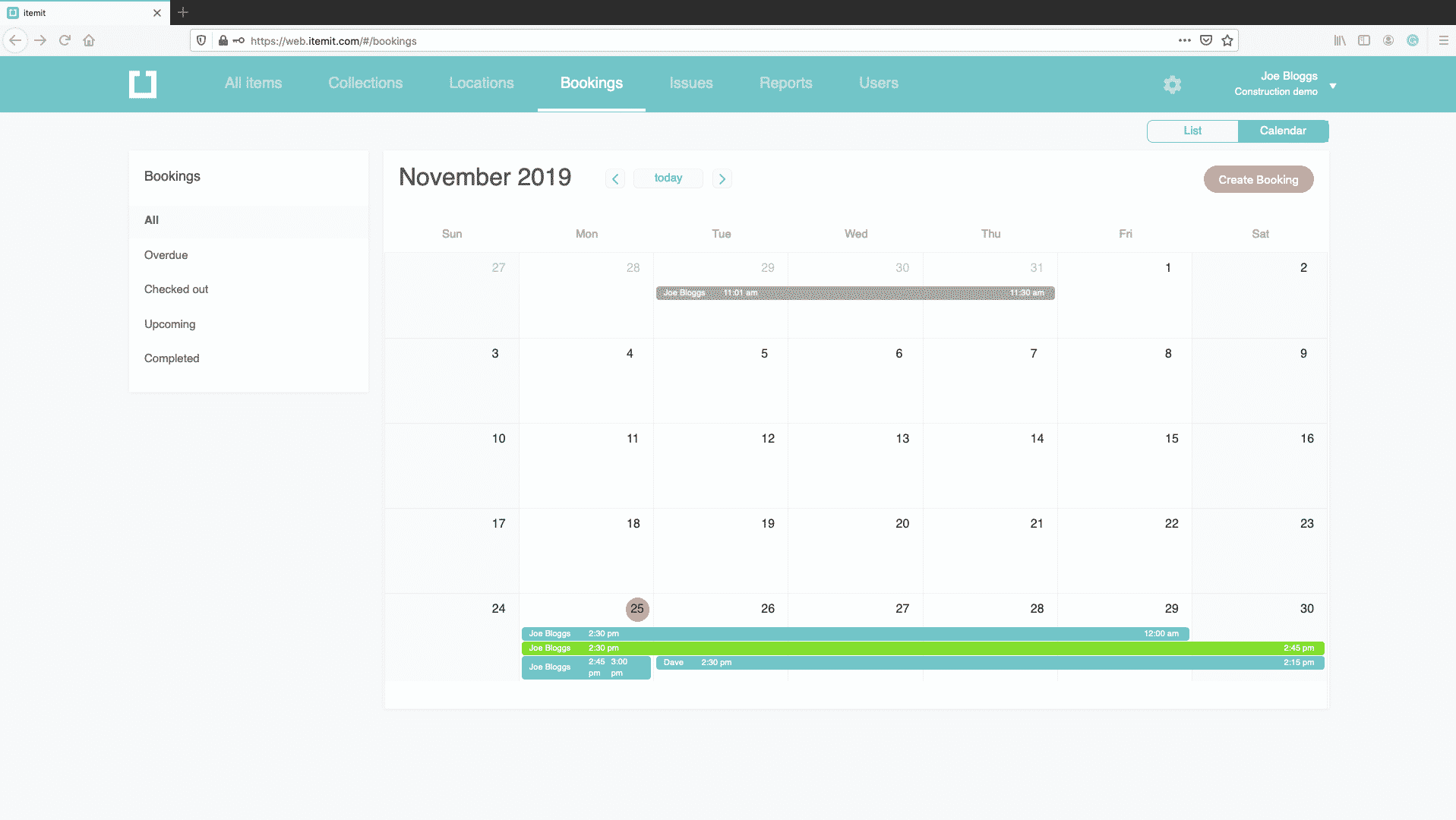 Check-in and Check-out assets
Once you're familiar with booking your assets in advance, the next step is to take this one step further and to check booked assets out when the booking start date is due. Checking out assets marks them as being checked out. This way, it's very easy to see at a glance who has your assets and when they are due back in.
When your team check out assets, they feel an increased responsibility for keeping those assets safe. Your whole team is able to see who has which assets and this gets added to your audit trail, meaning that you can monitor and track who has had which bits of equipment and where they've been.
Did you know you can check out items to non-itemit users?
When you're tracking equipment, sometimes it's not going to an itemit user, it's going to a job or a location or one of your customers. itemit gives you the option to book assets for and then check items out to a 'Contact'. Contacts are non-itemit users that you can add on the fly.
As a result, you can run reports to see which contacts have which assets or which pieces of equipment have been reserved for their job. You can even share your equipment with your contacts in itemit so that they too can scan your asset tags and find user manuals or health and safety certificates relating to the equipment they're using.
Equipment tracking at your fingertips
The itemit asset tracking software comes with an iOS and Android app, which means you don't need any additional hardware, you and your team can simply use the devices you already have and are familiar with. itemit's powerful web portal provides flexible reporting and a central place to track your equipment.
Then, integrate your asset tracking with Zapier to view your bookings anywhere, from google calendar to slack.
Start your free 14-day trial now
Instant access. No credit card details required.