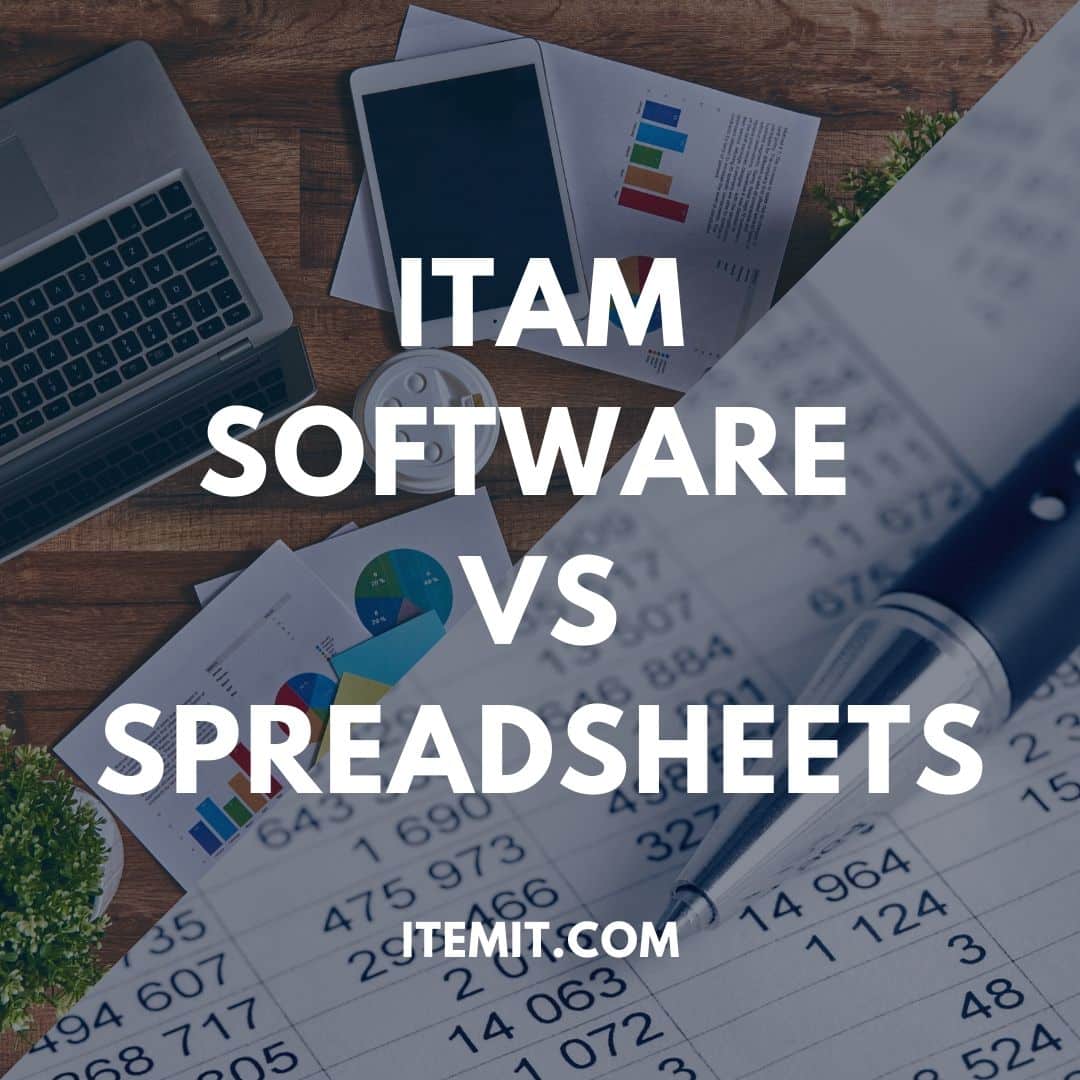 itemit was created to supersede the use of spreadsheets. Dedicated IT asset management software will always have the edge over spreadsheets. However, spreadsheets do have their place for some (albeit limited) purposes.
Dedicated IT Asset Management Software Vs. Spreadsheets
The first thing to look at when weighing up dedicated it asset management software and spreadsheets are the differences. 
Spreadsheets aren't built for asset tracking and management, and so, first of all, you'll have to build your spreadsheet around your usage, instead of having a dedicated system.
However, spreadsheets are great for formulae, and so using them for financial information can be great to look at the specifics of your asset management. Ultimately, though, this is done best when used in tandem with dedicated IT asset management software, as you'll be able to run custom reports on your asset data and export these reports into Excel.
IT asset management software is specifically built to categorise, tag, track, and manage IT assets, and so it's automatically easier to audit and edit your assets. When you're tagging your assets, you're also creating a register of what you own which greatly reduces the chance of human error. This includes PCs, computers, and all other IT hardware your business owns.
Using spreadsheets to manage assets
Spreadsheets are great for two main reasons. They're highly customisable, and they're free. 
However, the customizability comes at a cost. A spreadsheet is usually great at doing one specific thing at a time, and not taking on or managing multiple processes. So, you'll be able to use a spreadsheet for auditing, but it's likely you'll only be able to review one thing at a time, such as finances or depreciation.
Also, while free software is always going to be attractive, the use of spreadsheets will minimise your return on investment. As IT asset management software will be so streamlined and effective at filling in any gaps in accountability, the money you save in better processes is greater than the money you save by not investing and using spreadsheets.
Implementing IT asset management software in your business
With dedicated IT asset management software, you'll get the benefit of a streamlined system which can hold more information and pull off more processes than a spreadsheet.
As IT asset management software is specifically built to house digital profiles of your assets, instead of having to categorise with a limited system of row per row, you'll be able to use a highly effective user interface.
You can also add more information to each asset in an IT asset management software, as you're not constrained by rows and columns. Each asset is unique, meaning you can record financial information, equipment maintenance, check in check out, and warranty information against that asset without the system becoming unwieldy. You can even assign assets to your colleagues, which a spreadsheet simply wouldn't allow you to do.
With the use of QR code asset tags, you can link your physical asset to its digital profile, meaning you can find the asset simply by scanning the tag. This way, not only can you add a myriad of relevant information, but you can also access and edit it by merely scanning as opposed to searching. Every scan will also update the asset's location information, meaning you'll know where all of your assets have been.
Ultimately, this extra accountability saves you time and money, creating a greater return on investment than a free spreadsheet could possibly provide.
To find out more about itemit's IT asset management software, you can email the itemit team or fill in the form below.
Start Using IT Asset Management Software, Today!
Start your free 14-day trial now
Instant access. No credit card details required.