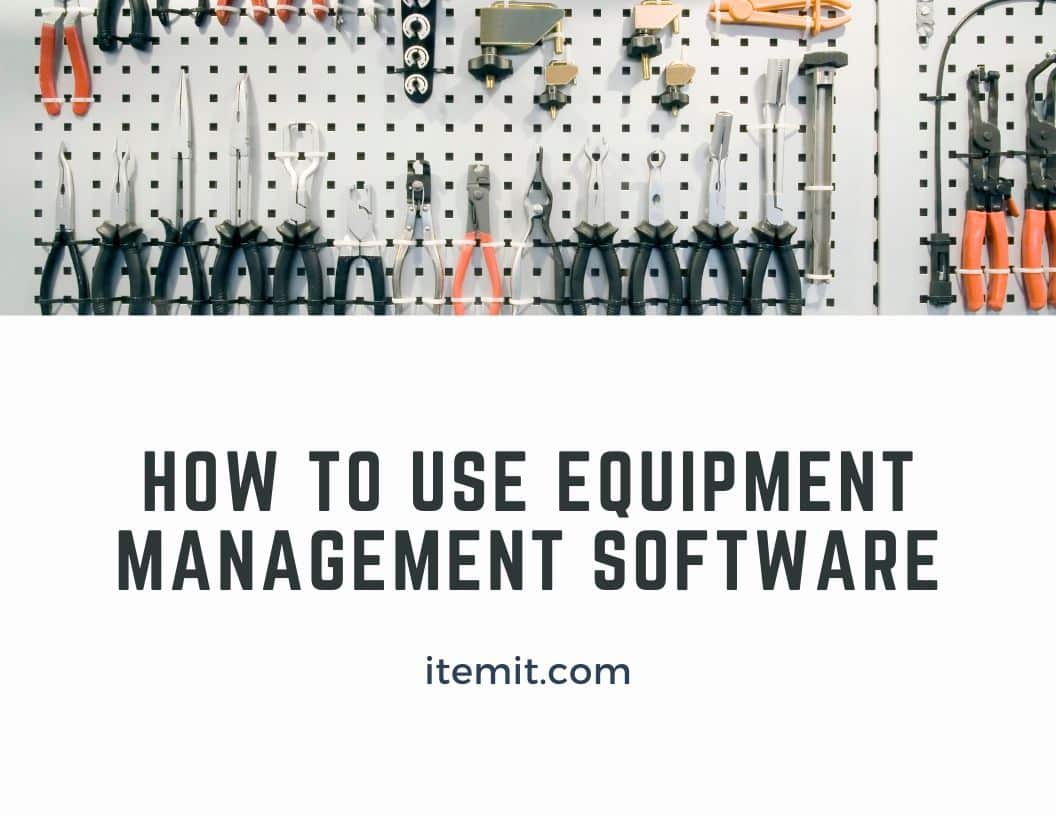 Equipment management software gives your business a clear overview of what assets and equipment you have, where they are and their condition. By logging your equipment and tracking how it's being used, what its status is, whether it needs maintenance or not and where it was last seen saves you a lot of time and money. 
Is it time you took back control of your equipment? Here, we'll cover how to use the itemit equipment management software and throw in some handy tips and tricks along the way.
Step 1: Log and Tag your assets
The first step is auditing your equipment and adding them to your equipment management software.
There are a few things you can do here. For example, if you already have an asset register, you can take advantage of the itemit data import service to translate this asset register into itemit in one go! We'll ensure you're making the most of itemit's best features too!
Overall, the best practice is to tag your equipment as you log them as this saves you so much time. In addition, you greatly minimise the chance of ghost and zombie assets, and you can start tracking your assets sooner.
Step 2: Add Crucial Asset Information
After you've logged your equipment, you'll want to add crucial information. This can be user manuals, warranties, insurance details, anything.
Step 3: Start Tracking
The next step is to start tracking and updating asset data in your equipment tracking software. Now, every time maintenance is required, an asset is booked out, or an asset moves location, all it takes is the scan of an asset's tag to update this information.
What's Next?
So, you've started tracking your equipment. What's next? How does this help? Effectively, now, you'll want to continue updating your equipment's data.
There are two ways you can do this.
1: Monitor Asset Usage
Firstly, updating information and editing asset data helps you monitor the usage. This way of monitoring a piece of equipment shows you the history of a specific asset. For example, if you're fixing an asset, you'll be able to use the asset's history to diagnose what might have caused the problem. If you see that the asset has required several fixes, you'll know you can think about decommissioning and replacement.
2: Use and Export Reports
Converse to specific equipment tracking, using reports in your equipment management software shows you bulk changes and trends. Equipment management can, therefore, show you the micro (changes to a specific asset) and the macro (changes to all of your assets).
Reporting can display where a group of assets have been, and it can help you verify that every asset has ended up where it needs to be. For example, if you're moving from one construction site to the next, reporting will show you any assets that might have been left behind.
How does Equipment Management Software Save you Money?
There are a few key ways:
Fewer lost assets

Fewer duplicates purchased

Money saved on asset retrieval

Less asset downtime

More efficient decommissioning processes

More visibility of an asset's lifecycle
Try itemit for free today
So, what are you waiting for? Start your free trial of itemit today, and we'll throw in some free QR codes. See for yourself how much time and money you can save with itemit! Simply complete the form below.
Use Equipment Management Software Now
Start your free 14-day trial now
Instant access. No credit card details required.