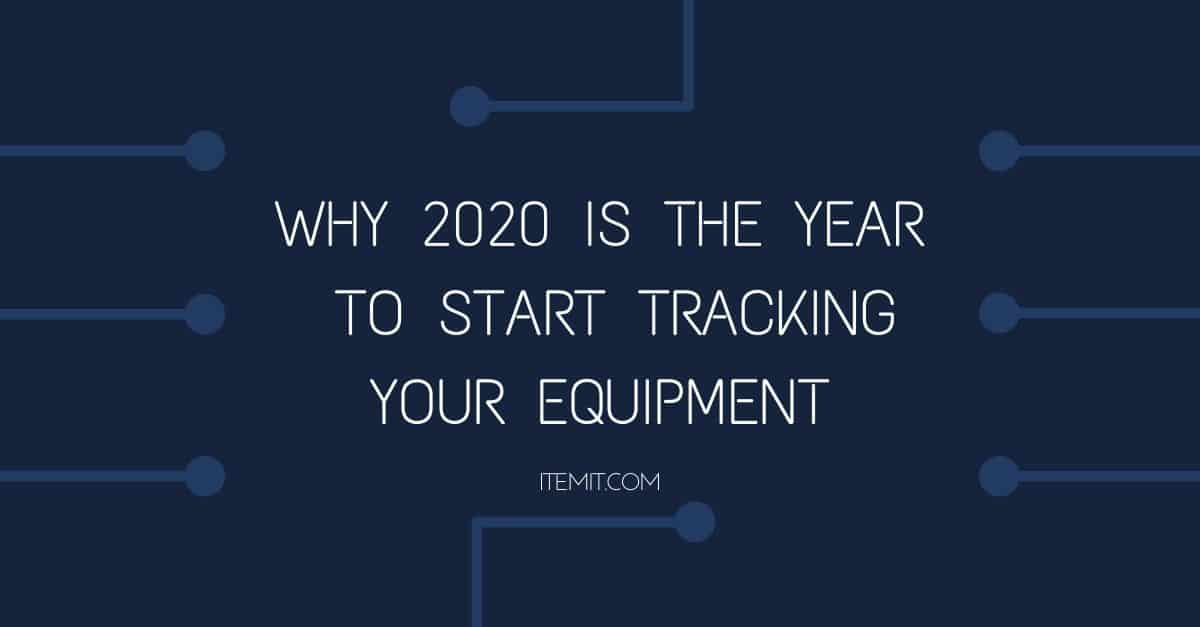 Why 2020 is the year you need to begin to track your equipment
At this time of the year, we all take stock of what we have achieved in 2019, and we look forward to the next year with hopeful expectancy. In both our work and personal lives, it's a great time to acknowledge our achievements and plan for the things we need to change in the coming year, to ensure we're always moving forward. 
Sometimes, it's the small efficiencies we can create via the simplification of a process, such as tracking equipment, that can provide the most significant impact. 
Why?
Because if we can save ourselves 1 hour each day, in a week, we've saved 7 hours, which adds up to around 30 hours in a month and 360 hours in a year! This equates to a full 15 days worth of time. Now that's staggering.
Track your equipment and get back 15 days per year
Let's take equipment tracking as an example. This may be at work or could even be tracking the equipment and gear you need for your side hustle, whether that's stand up paddleboarding or your photography business. No matter what equipment you need to track, you need to start using a proper equipment tracking tool. 
When you begin tracking your equipment using dedicated software, you'll see a dramatic reduction in the time it takes you to find equipment and monitor it. Just imagine, if you could save yourself an hour a day, what would you do with all that extra time?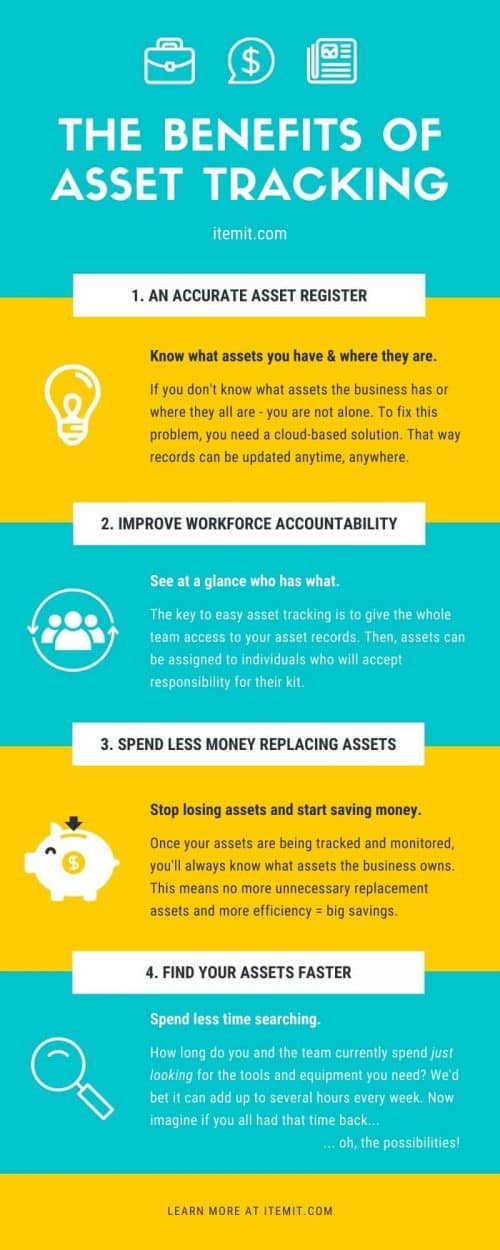 4 Reasons why 2020 is the year to track equipment
1. So you can achieve your growth plans
We know you've got big plans for the next year. You envisage yourself having made it. You've got customers coming out of your ears, stock flying off the shelves and a great big smile on your face. To help you get there, you must track your equipment now so that as your business grows, you'll have the processes already in place and working optimally that means your business can run like clockwork.
2. Loan out your equipment as an extra side hustle
Come on, we're all always looking for ways to make more money. Now that you've invested in equipment, have you considered renting it out when you aren't using it to smaller businesses that are yet to invest in their own equipment? If it's something you think could be lucrative, then don't worry about the admin side of things. Use equipment tracking software to track what equipment you have and who has it. You can even use it to calculate how much you're owed for the rental.
3. To help you focus on what's important
There are only so many hours in a day and you're all too familiar with that feeling of trying to squeeze more into the time you have. If you streamline your equipment tracking processes, you'll benefit from time savings every day. With the time that you claw back, you can finally get round to making those edits to your website or clearing out your office, so you are no longer filled with dread by all the paperwork you need to sort out. It's essential to focus on some quick wins that improve your wellbeing and allow you to concentrate on what's important.
4. So you can save time and money
Time is money. Save time, and you also save money. Creating efficiencies and streamlining the process of tracking your equipment is a sure-fire way to get more of both.
How do I begin to track equipment?
You've come to the right place. We have created a very easy to use equipment tracking system that can be used by any business, from start-ups to large international organisations. But don't just take our word for it, try it for yourself right now by filling in the form below. You'll get instant access and can start tracking your equipment immediately.
Track Your Equipment Now!

Start your free 14-day trial now
Instant access. No credit card details required.