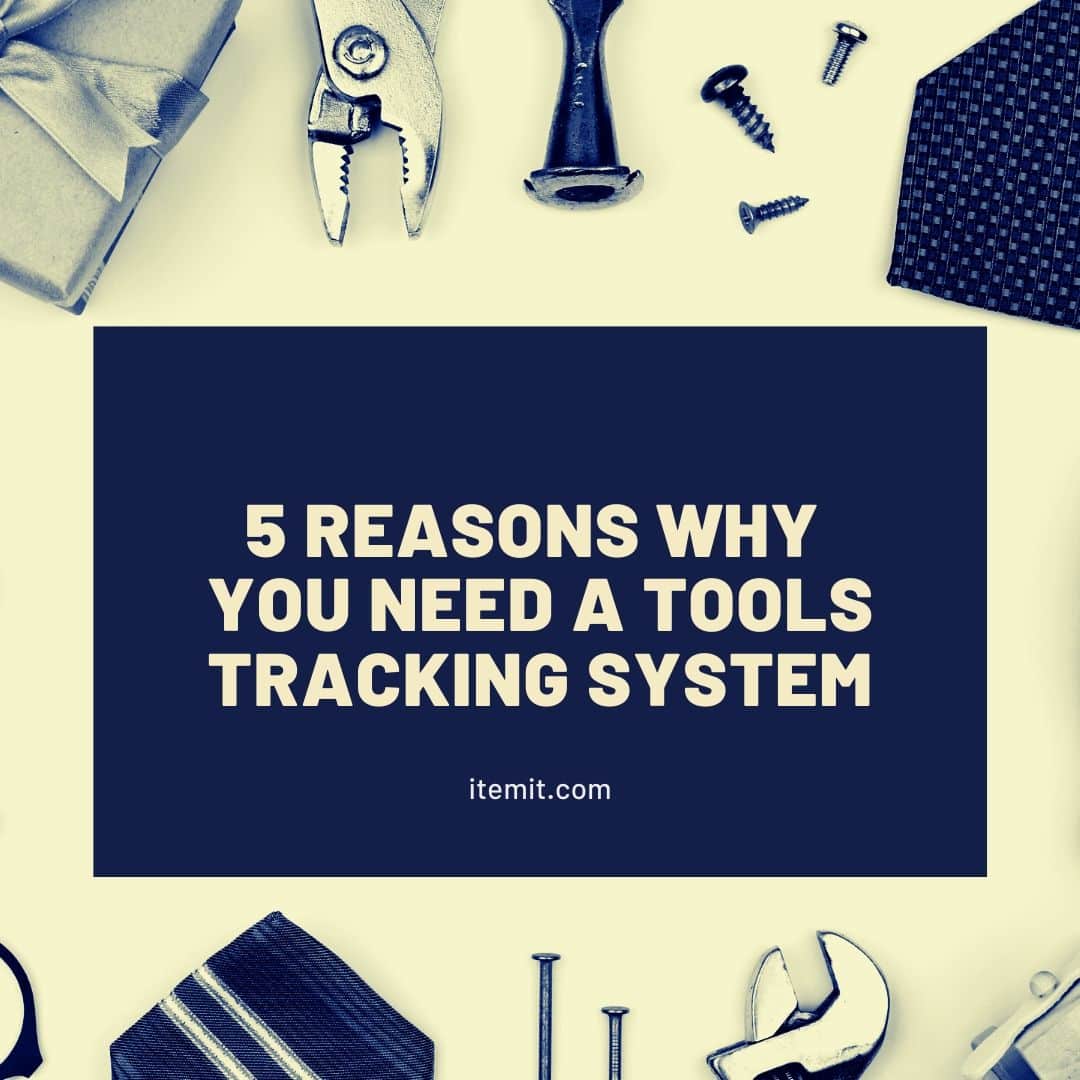 If you've got large numbers of tools and equipment to keep track of, you'll have your own list of reasons why you need a tools tracking system. Let's recap together why a tools tracking system is so crucial for your business and how you go about implementing one.
5 reasons why you need a tools tracking system
1. So you know what tools and equipment you have
It may sound obvious but one of the most common reasons we hear from businesses as to why they need a tools tracking system is so that they have an accurate record of what tools, equipment and IT assets they have. For rapid growth organisations, asset tracking can quickly get out of hand if the number of items you own doubles or quadruples. 
This list of assets is often referred to as a fixed asset register and is essentially a list of all kit that the business owns, as well as critical information relating to each asset, such as inspection due dates or warranty expiry dates.
2. To ensure your equipment is fit for purpose and in good working order
Each of your tools is unique; each piece of equipment has a different maintenance schedule; you need a tools tracking system to manage this for you. You don't need us to tell you how important it is to make sure your machinery and assets are in good working order, but we can tell you how you can ensure this is the case.
Asset tracking software lets you create a digital record of each of your assets. On each asset's record, you can store configurable properties. For example, you may need to monitor PAT tests and therefore need to add a property called PAT Test Due. If you choose the right tools tracking system, you will be able to run reports to see at a glance which assets have a PAT test due for renewal, for example, in the next week. 
3. So that your team know which pieces of kit are available
As your team grows, it becomes more challenging to keep the whole company updated on new assets, which assets they can't take as they're needed by someone else, etc. The good news is that this is exactly what your new tools tracking system will do for you.
List your assets on your new system and share your account with the team. This means any member of staff can log in to itemit and see which assets are available and also see when checked out assets are due back in.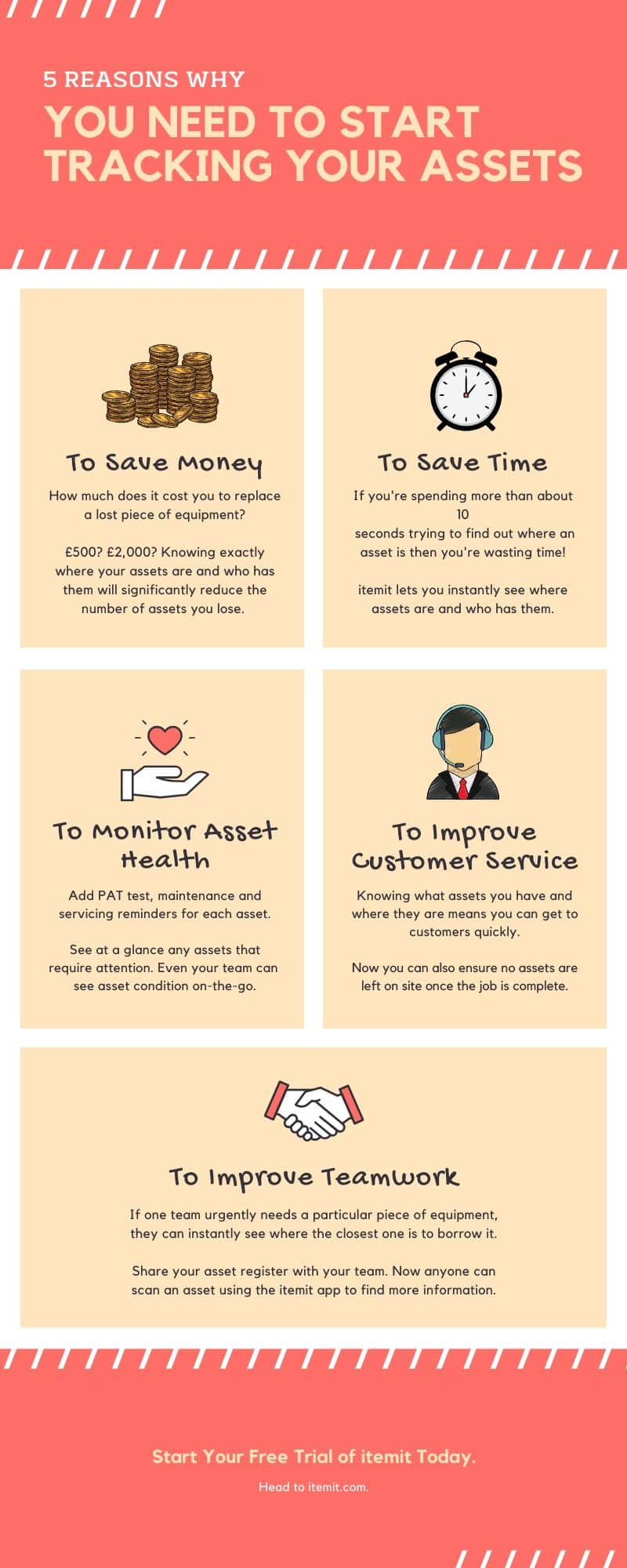 4. To track where your tools and equipment are and who has them
If your day-to-day operations involve assets being moved from site to site and job to job by various members of personnel, it can feel impossible to keep track of where all of your assets are. If you're struggling to track your assets then it's time you started using a tools tracking system. 
Each time an asset moves to a new site, it can be scanned to update its location so that you and the team can all see where it is (and who's got it!)
5. To save yourself time
Once you switch to a better way of tracking your tools, you won't look back. The amount of time (and stress) your tools tracking system will save you is staggering. Imagine every day spending 30 minutes less or an hour less trying to track down lost assets – it's game-changing.
The itemit tools tracking system will revolutionise your asset tracking processes and streamline your operations. Not only will it make your life easier, but your teams out on the ground get to use a simple system that lets them tell you what you need, without adding painstaking manual operations to their every move.
Start your free trial of itemit today and see how much of an impact a tools tracking system will have on your business.
Start Tracking Your Tools Today

Start your free 14-day trial now
Instant access. No credit card details required.